Deadlier than COVID…, WHO chief warns threat of 'another pandemic' emerging:
The World Health Organization's director general, Dr. Tedros Adhanom Ghebreyesus, reportedly issued a warning during a meeting of the World Health Assembly in Geneva, Switzerland.
Also Read: Health Card Scheme Suspended As KP Govt Stops Payment Of Dues
Dr. Tedros highlighted the significance of adequately preparing for the upcoming pandemic, which is going to be more severe than COVID-19.
The COVID-19 pandemic, according to Dr. Tedros, is still active.
Also Read: 'Same-Sex Family' Chapter In O-Level Book Annoys Pakistani Senators: Minister Writes To Cambridge To Ban It In Pakistan
He issued a warning about the potential for the emergence of new variants that could cause additional sickness outbreaks and fatalities.
He went on to emphasise the ongoing danger of a new pathogen arising with even higher deadliness potential.
Also Read: Sindh Healthcare Commission Takes Strong Measures Against 'Quackery'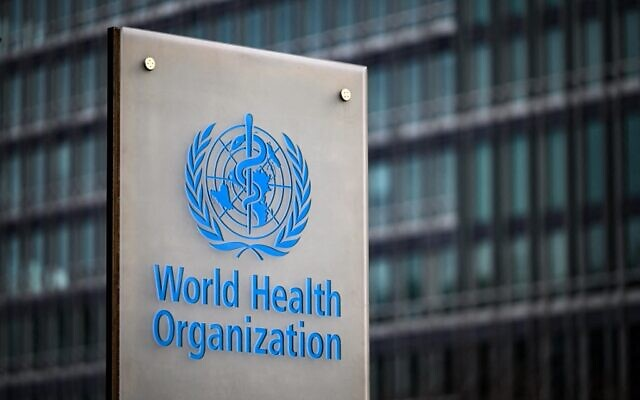 Dr. Tedros added to his remarks by pointing out that the World Health Organisation (WHO) recently proclaimed the COVID-19 pandemic-related health emergency to be over.
Also Read: Two Deaths In Karachi And Quetta Spark Panic As Congo Virus Spreads
But he emphasised the significance of being completely ready to react quickly, cooperatively, and fairly when the next pandemic occurs.
Dr. Tedros emphasised the necessity of swift action to adequately handle upcoming global health challenges.
Also Read: NHS Reaches Another Milestone In Establishing Plasma-Farming Facility In Islamabad
Also Read: Cambridge Cancels O-Level And A-Level Exams In Pakistan Due To Safety Concerns
Take action to protect yourself and those around you:
Get vaccinated as soon as it's your turn and follow local vaccination guidelines.
Maintain a physical distance of at least 1 meter from others, regardless of their apparent health. Avoid crowded places and close contact.
Wear a properly fitted mask in situations where physical distancing is not possible or in areas with poor ventilation.
Clean your hands regularly using alcohol-based hand rub or soap and water.
When coughing or sneezing, cover your mouth and nose with your bent elbow or a tissue. Dispose of used tissues immediately and regularly clean your hands.
If you experience symptoms or test positive for COVID-19, self-isolate until you have recovered.