China and Iran have signed 20 MoUs to promote their mutual cooperation in the fields of economy, trade, and other sectors.
Iranian President Ayatollah Seyed Ebrahim Raisi disclosed this while chairing a cabinet meeting after completing three-day China visit.
Raisi urged relevant sectors to implement the strategic agreements that was signed with China during his recent trip to Beijing.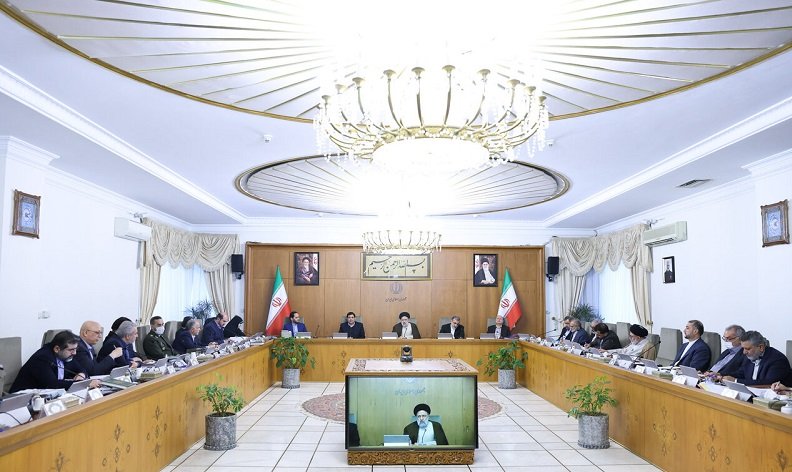 Raisi made the remarks at a cabinet meeting he chaired last week. Iranian President, however, did not share details of the MoUs signed by two countries.
Raisi made a three-day visit to China last week. He was accompanied by ministers of foreign affairs, economy, housing and transport, and agriculture, according to Tehran Times.
During the trip, 20 memorandums of understanding and cooperation documents were signed in areas of economy and trade.
Raisi emphasized the need for all-around efforts by the officials and those involved in related sectors to implement agreements as soon as possible and realize the goals of the two countries to strengthen cooperation, according to a readout released by the official website of the Iranian presidency.
Referring to the last days of the current year, the president considered the efforts of ministers and managers as necessary to stabilize the market and control prices.
"Any decision that leads to an unreasonable increase in the price of goods and services and an increase in inflation will not be accepted, and the headquarters under the supervision of the first vice-president is obliged to monitor and control the inflation and the currency market and the prices of basic goods on a daily basis," he stated.
Raisi wrapped up his three-day trip to China on Wednesday, which marked the first state visit by an Iranian president to the Asian economic giant in two decades. The symbolism of the visit began even before Raisi departed Tehran.
"This trip was done at the official invitation of Mr. Xi Jinping, during which we had numerous meetings and negotiations at different levels with the respected President of China," he said upon returning to Tehran.
He added, "The strategic level of the two countries' communication had also made the negotiation situation strategic so that we could pursue the issues of interest to both sides, especially in the economic and commercial fields."
Raisi said, "This trip was very important because it could implement agreements in various commercial and economic areas between the two countries. Therefore, 20 memoranda of understanding were signed by the officials the two countries."
He added, "In the meeting that was held after the conclusion of these contracts and agreements, the serious will of both sides to continue and develop cooperation in various commercial, economic, energy, science and technology fields was emphasized and we were able to make good decisions in all topics."
Ayatollah Raisi stated, "The ministers present in this trip also had very good negotiations and made very good decisions and agreements were reached that all cooperation between the two countries should be accompanied by transfer of technology."
President Raisi went on to state that the other topic of the negotiations of the trip was related to the cooperation between Iran and China in international organizations
"Considering China's important and prominent role in organizations such as Shanghai and BRICS, we witnessed China's desire for the Islamic Republic of Iran to become a member of the BRICS organization, and this matter will be followed seriously by the Minister of Foreign Affairs so that the country can benefit from the capacity of effective and useful membership in this extra-regional organization," he noted. Courtesy: Tehran Times