ISLAMABAD: The Election Commission of Pakistan has decided not to accept invitation of President Arif Alvi to discuss Punjab and Khyber Pakhtunkhwa assemblies' elections date.
The ECP decided this in a meeting held on Monday (Feb 20). Chief Election Commissioner Sikandar Sultan Raja chaired the ECP members meeting.
The CEC Sikandar Sultan Raja said that the Commission has sent a letter to the President Alvi to inform him about the final decision of the ECP.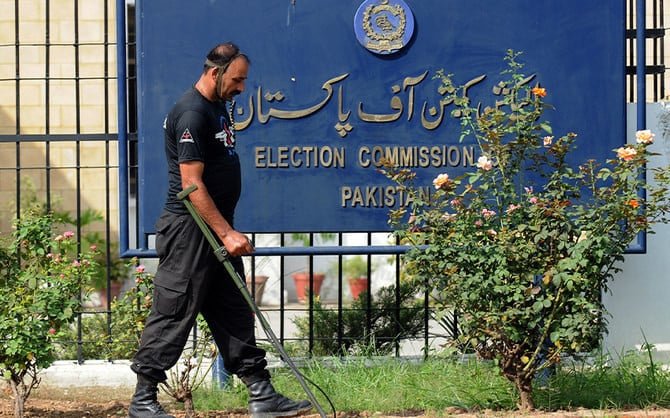 A day earlier the Election Commission of Pakistan has refused to hold a discussion with President Arif Alvi on fixing elections in Punjab and Khyber Pakhtunkhwa.
The ECP has informed the President of Pakistan that the matter was sub judice and Commission cannot discuss it with him.
President Alvi summoned the Chief Election Commissioner for an urgent meeting on Monday (today) to hold a consultation on the date of the poll for both the provincial assemblies' elections.
President Alvi also lambasted the ECP and CEC for not responding to his letter about elections date for Punjab and KP assemblies.
Importantly, the ECP has raised objection to the choice of words, the President of Pakistan used in his letter written to the Commission.
The Secretary of ECP further informed the office of the president that the commission had approached the governors of both provinces for deciding a date for holding the polls.
He pointed out that the GoHe said that the Punjab and KP governors had responded to the letters but were yet to issue a date.
The secretary ECP also told the president that the Commission had sought guidance from the High Court via a miscellaneous plea.
In the prevailing circumstances, the ECP cannot hold a discussion on a sub judice matter, ECP added.