The leader of Pakistan Tehreek-e-Insaf (PTI) Sindh, Ali Zaidi, rebutted rumors of him leaving the party and denounced the May 9 attacks on military targets.
In Karachi, outside a hospital where he was receiving treatment, the former federal minister stated: "I condemn the May 9 incidents. The events on May 9 were acts of terrorism."
Authorities detained Zaidi on May 9 in connection with the arrest of PTI Chairman Imran Khan in the Al-Qadir corruption case, along with several other senior party officials.
The army and the nation's highest security authority, the National Security Committee, have designated May 9 as a "Black Day."
The highest committee also approved the army's choice to prosecute the offenders under the Pakistan Army Act.
Also Read: Jehangir Tareen Blames PTI For Vandalism, One More PTI Leader Quits Party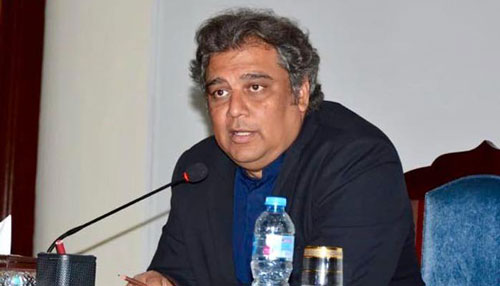 Regardless of the situation, the military's top leadership has firmly determined to no longer exercise restraint towards those who attack military sites and establishments, viewing them as culprits, spoilers, and violators.
Ali Zaidi Put Under House Arrest
Authorities have placed Ali Zaidi under house arrest and declared his home in the port city as a sub-jail following his detention in accordance with Section 4 of the Maintenance of Public Order Act.
Zaidi expressed his distress while reflecting on the attacks on Radio Pakistan's Peshawar office, Lahore Corps Commander House, and the martyrs' monument.
Zaidi stated: "We are hurt because we are part of the Pakistan Army, and the army is part of us."
The former federal minister acknowledged that differences can exist even within a family, but he emphasized that resorting to violence is not the appropriate approach. He further stated that peaceful protests are a constitutional right of the people.
"I want to make it clear today: I will not leave PTI. I will leave it when Imran Khan does. Nobody can buy my loyalty," Zaidi added.