Russia and Pakistan discuss ways to boost energy sector cooperation:
ISLAMABAD:
On Monday, the Islamabad Chamber of Commerce and Industry (ICCI) and the Moscow Chamber of Commerce and Industry (MCCI) signed a Protocol of Intentions to advance cooperation in the energy sector, following a three-day Pakistan-Russian Intergovernmental Commission on trade, economic, scientific, and technical cooperation that examined opportunities for enhancing energy cooperation.
During a signing ceremony at the ICCI, Stanislav Korolev, the head of the Commission on Foreign Economic Relations (with partners in Pakistan), said:
"Russia wants to expand trade ties with Pakistan."
Korolev expressed confidence that the signing of the agreement will assist to strengthen commercial ties between the two countries.
He emphasised that he has been working for an Islamic bank in Russia since 2015 to improve commercial relations with Muslim nations, including Pakistan.
He suggested that the ICCI take the lead in promoting commercial connections with Russia & said:
"Russia is quite advanced in the pharmaceutical sector and can cooperate with Pakistan in this field."
In his remarks, ICCI President Ahsan Zafar Bakhtawari suggested that both countries work together to increase bilateral trade to at least $5 billion over the next few years.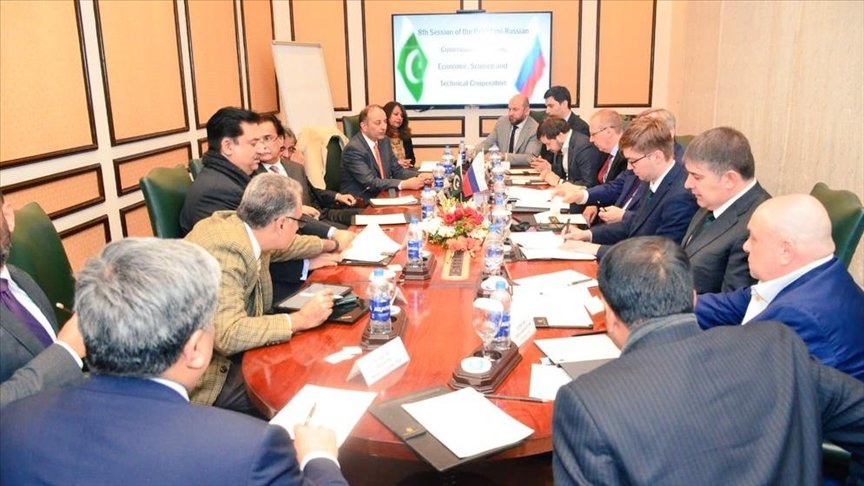 He stated:
"ICCI would consider taking a delegation to MCCI in May or June this year for B2B meetings to explore new areas of bilateral trade promotion".
The ICCI president also suggested that Pakistan and Russia form a free trade deal in order to boost bilateral commerce.
He went on to say:
Pakistan is a significant market and Russian companies should take advantage of the many investment possibilities available in energy, oil and gas, infrastructure, railroads, and other areas.
Also Read:
https://thetruthinternational.com/latest-updates/ogra-rejects-speculations-about-diesel-petrol-shortage/

: Russia, Pakistan discuss ways to boost energy sector cooperation