Muslim men cannot question chastity of women, says Shariat court
ISLAMABAD: The Federal Shariat Court today said that the Muslim men cannot question the chastity of Muslim women.
Quoting the Islamic concept of "Al Ihsan", the court ruled that every Muslim woman be considered chaste. The court further said that the Muslim men should refrain from questioning a woman's character without evidence.
The Federal Shariat Court gave a ruling in response to a petition of Saira Rauf of Chakwal. Saira Rauf has been contesting a decision in the additional district and sessions judge in a case her former husband Muhammad Asad Tahir filed against her.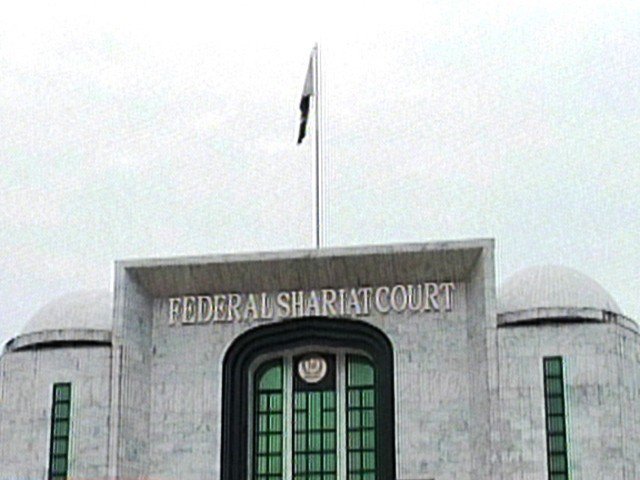 In 2017, Saira Rauf's marriage to Tahir ended through Khula. However, the separation led to a series of legal battles over custody of their two sons (16 and 12), before a guardian judge in Chakwal. During the proceedings of the case, Tahir raised allegations about his ex-wife's chastity in an affidavit submitted to the judge.
Therefore, Saira Rauf filed a criminal complaint under Section 8 of the Offence of Qazf (Enforcement of Hadd) Ordinance, 1979, before the Sessions Judge in Chakwal. Nonetheless, the court turned down her complaint after the court recorded her statement along with two other witnesses.
Tahir later apologized for making indecent statements under stress. The Shariat Court overturned the additional sessions judge's order. The FSC then sent the case back to the trial court with the order to decide the case within 90 days.
Importantly, the trial court was instructed to record the statements of the complainant, along with the evidence of two witnesses, in accordance with Section 6 of the Qazf Ordinance. The FSC also directed the trial court to examine whether the crime of Qazf (punishable as Hadd), had been committed in this case.
The FSC's ruling is based on the Islamic concept of "Al Ihsan," which holds that chastity is a quality possessed by those who are pure, modest, or celibate.
The court emphasized that a presumption of chastity must be applied to every Muslim woman. Faithful married couples and virgins are cited as examples of chastity in the court's judgment.