Prime Minister Shehbaz Sharif has approved the conferment of the civil award Sitara-i-Imtiaz on renowned mountaineer Naila Kiani in acknowledgment of her remarkable feat of summiting Mount Everest, the world's highest peak.
Naila Kiani, A mountain Climber
Naila Kiani, a mountain climber, accomplished the achievement of climbing Mount Everest, which is 8,848 meters high and situated in Nepal. She is now the second woman from Pakistan to attain this milestone as a result of her success.
Similarly, Sajid Ali Sadpara made history by becoming the first Pakistani to summit Mount Everest without the aid of high-altitude porters or additional oxygen.
On Saturday evening, the two climbers started their ascent to the peak.
Samina Baig was the first Pakistani woman to summit Everest in 2013, according to Karar Haidri, Secretary General of the Alpine Club of Pakistan.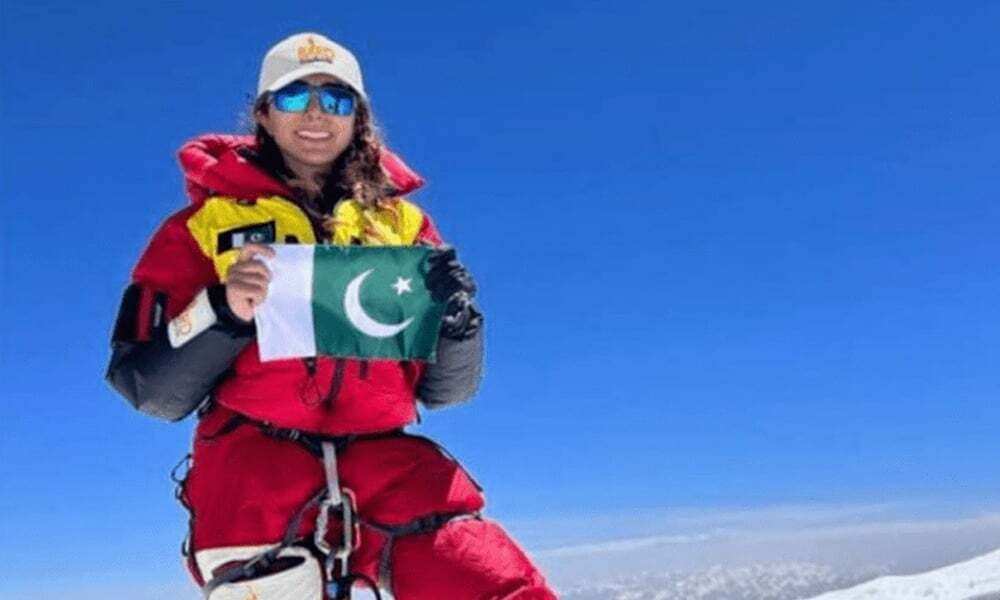 Kiani has scaled four peaks higher than 8,000 meters.
Shehbaz Sharif, Pakistan's prime minister, tweeted congratulations to Kiani on her accomplishment and said that she had made Pakistan proud.
He Added:
"Through her passion for mountaineering and amazing achievements to her credit, she has reinforced the notion that our women are capable of achieving anything. My heartiest congratulations to her & best wishes for her future plans."
Naila Kiani
Kiani, the mother of two girls and a Pakistani banker living in Dubai rose to fame after photos from her wedding photoshoot at K2 Basecamp went viral on social media in 2018.
She has previously climbed Gasherbrum-I (8,068m), K2, and Annapurna peaks before ascending Gasherbrum-II (8,035m) in 2021.
Shortly after Samina Baig, the first female Pakistani climber, Kiani scaled K2, the second-highest peak in the world.
Sajid Ali Sadpara
The Alpine Club secretary commented on Sajid Ali Sadpara, stating:
"Sajid summited Mount Everest on 14 May 2023 without O2 and the support of sherpa.
"Now on his way down to C4. What an incredible achievement for Pakistan."
Also Read: Prime Minister Of Pakistan Gives 72-Hour Deadline To Arrest Those Involved In Violent Riots