On Wednesday, COAS General Asim Munir made a resolute declaration, affirming that those accountable for "bringing disgrace to the nation on the Black Day of May 9″ will face legal consequences. He further asserted that such "premeditated tragic incidents" will never be permitted to occur again, regardless of the price.
During a visit to the Sialkot Garrison, COAS General Asim Munir, who was warmly received by Commander Gujranwala Corps, expressed his views as stated in a press release by the Inter-Services Public Relations (ISPR).
As per the military's media wing, the COAS paid his respects by laying floral wreaths at the Martyrs' Monument upon his arrival, honoring the shuhada (martyrs) who selflessly sacrificed their lives for the nation's pride, honor, and dignity.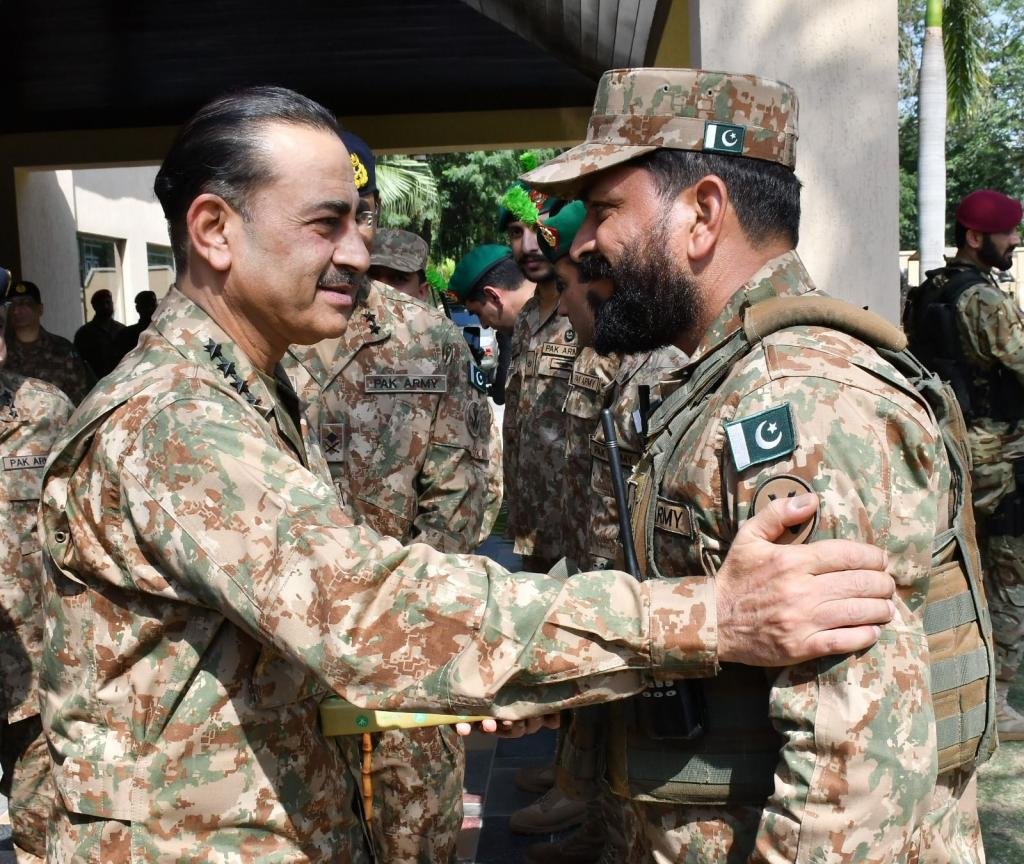 According to the ISPR statement, the army chief stated that the State of Pakistan and Armed Forces will consistently uphold the utmost regard for the martyrs and their families. They will continue to honor their supreme sacrifices with unwavering respect and dignity.
Gen Munir also affirmed that no individual would be permitted to show disrespect towards the martyrs and their monuments. He emphasized that the martyrs serve as a profound source of inspiration and pride for the armed forces, law enforcement agencies, government officials, and the people of Pakistan.
He emphasized that the recently planned and orchestrated tragic incidents would never be tolerated again under any circumstances
The army chief also commended the under-command formations for their diligent efforts, unwavering dedication, high morale, and professionalism.
The military's media wing added that during his interaction with officers and troops, the COAS emphasized the importance of maintaining a strong focus on the army's professionalism and readiness to address intricate internal and external security challenges, including propaganda warfare.
The ISPR statement is the latest in a series of condemnations issued by both the army and the government in response to the events of May 9, which included the arrest of PTI Chairman Imran Khan.