Pakistan condemns UK's female minister's "discriminatory and xenophobic" remarks about Pakistani men
ISLAMABAD: The Foreign Office of Pakistan today condemned the remarks of the British female minister about Pakistani men.
The FO spokesperson took exception to the UK's Home Secretary Suella Braverman's "discriminatory and xenophobic" remarks on Pakistani men. The spokeswoman said the remarks painted a "misleading picture".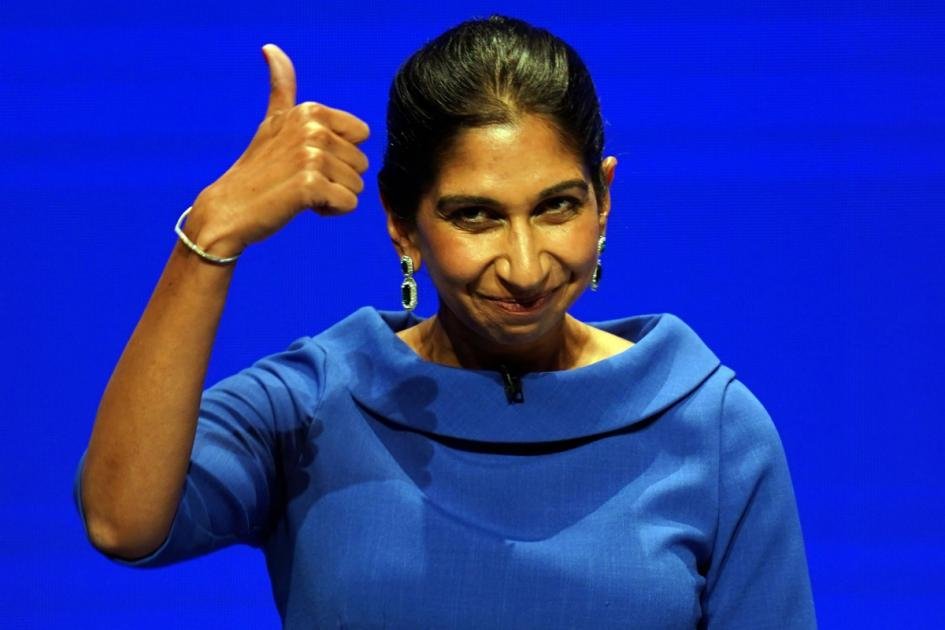 On Tuesday, Suella Braverman said that British-Pakistani men "hold cultural values at odds with British values".
In an interview to Sky News TV on plans to tackle child sexual abuse, Suella talked about "the predominance of British-Pakistani males whose cultural values are at odds with British values".
She said, "[British-Pakistani men] see women in a demeaned, illegitimate way, and pursue an outdated and frankly heinous approach to the way we behave."
Braverman comments were criticised by political commentators and children's charities as "inflammatory" and akin to initiating "race wars".
The FO spokesperson Mumtaz Zahra Baloch said that the remarks of Braverman showed a "highly misleading picture signalling the intent to target and treat British Pakistanis differently".
Baloch observed that the British home secretary had "erroneously branded criminal behaviour of some individuals as a representation of the entire community".
"She fails to take note of the systemic racism and ghettoisation of communities and omits to recognize the tremendous cultural, economic and political contributions that British Pakistanis continue to make in British society," she added.
This is not the first time that the western countries leaders have defamed Pakistanis and their cultural values ignoring their negative racial impact on the society