In a local publication interview, Khattak refuted all accusations made against her and asserted that Hareem Shah deliberately put her career and reputation in danger by leaking her own private videos.
Khattak challenged Shah to file a case against her and her friends if her allegations were true.
She questioned why Shah hadn't yet approached the Federal Investigation Agency (FIA) regarding the matter.
"If she is telling the truth, why isn't she filing a case against me, Ayesha, or her boyfriend? Why would we do this to her?" Khattak said.
Khattak also warned that if Shah fails to take legal action against the alleged theft and invasion of privacy, she will take legal action against Shah for making false accusations and defaming her.
"Hareem's boyfriend filmed her videos, but now she claims that her husband filmed them. She exclaimed that her phone was hacked, but iCloud cannot be hacked. She also said that it's normal for her videos to get leaked."
Khattak revealed that their friendship ended when Shah took money from her but never returned it and instigated a quarrel instead.
"I did not retrieve my money and ended our friendship," Khattak concluded, adding that Shah leaked her own video for the sake of fame and is accusing others to seek sympathy.
Hareem Shah accused Sandal of Video leaks
Shah had earlier released a statement after her private videos surfaced on the internet.
In a recent video, she alleged that her friends were responsible for 'leaking' the videos.
Earlier,
She clarified in a video statement that her friends took and leaked her personal footage.
The incident serves as a reminder of the potential dangers of social media and the importance of online privacy and security.
Hareem Shah has identified her former housemates, Sundal Khattak and Ayesha Naz, as the culprits behind the data breach that led to the viral spread of her private videos.
In a video statement, Shah revealed that Khattak and Naz had access to her mobile phone and passwords as they had lived together for a while.
Hareem Shah stated that Ayesha had informed her other friends that she would leak her videos.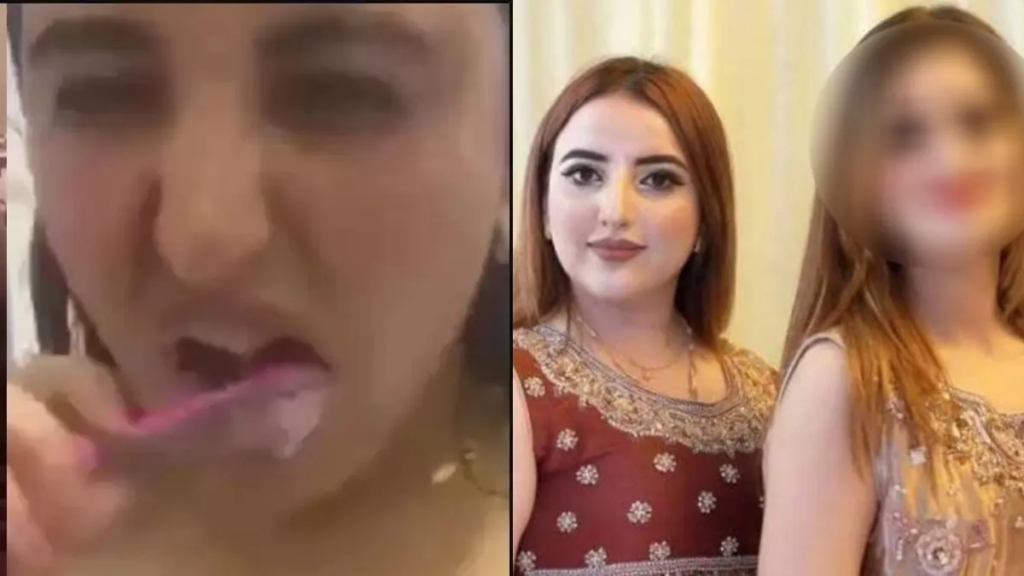 Shah accused her former housemates of wanting to create problems in her married life.
Shah clarified in her statement that Khattak and Naz were residing with her and that they had also threatened her with exposing the videos just before they went viral.
As a result, Shah has charged her former friends with the scandal.
Read More: Hareem Shah Landed In Trouble After Her Private Videos Went Viral