Hareem Shah's friends leaked her private videos, causing her trouble as they went viral on social media. Despite being a victim of a data breach, Shah took a proactive stance and publicly denounced the action.
She clarified in a video statement that her friends took and leaked her personal footage.
The incident serves as a reminder of the potential dangers of social media and the importance of online privacy and security.
Hareem Shah has identified her former housemates, Sundal Khattak and Ayesha Naz, as the culprits behind the data breach that led to the viral spread of her private videos.
In a video statement, Shah revealed that Khattak and Naz had access to her mobile phone and passwords as they had lived together for a while.
Shah has filed a complaint with the Federal Investigation Agency against her friends, but no action has been taken.
Shah stated that Ayesha had informed her other friends that she would leak her videos.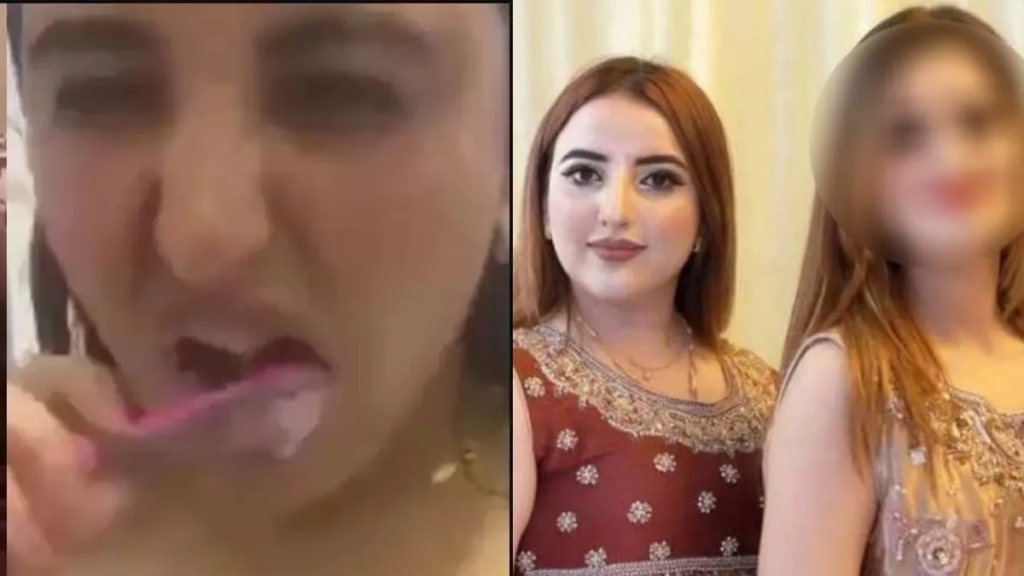 The viral clips showed Shah taking a bath and having inappropriate interactions with an unidentified man who also recorded the video.
Shah accused her former housemates of wanting to create problems in her married life.
Shah clarified in her statement that Khattak and Naz were residing with her and that they had also threatened her with exposing the videos just before they went viral.
As a result, Shah has charged her former friends with the scandal.
Read More: Babar Azam Caught In A Honey Trap? Check LEAKED Chats, Pics & Videos