Famous Pakistani actor Ali Rahman Khan will play the intersex character of  Khwaja Sira in the TV drama serial "Guru" Director Bilal Hussain Abbasi's upcoming drama series follows the successful films "Joy Land" by Saim Sadiq and the series "Sar e Rah" by Mani Butt.
A private TV channel's "Guru" trailer gives viewers a glimpse of Ali Rahman Khan's challenging role.
The character is shown performing many roles to make a living, with happy and joyful moments during a wedding ceremony.
Have a glimpse of the character's difficult life in the teaser:
Also, The teaser reveals the actor's excitement as he encounters toys for children at a market stall.
Eventually, he enters a house where an abandoned child awaits.
Producer of the drama "Guru," Shazia Wajahat, praised Ali Rahman Khan for his skill in playing a challenging role.
Shazia proudly praised Ali Rahman Khan in an Instagram post.
she stated: "I am extremely proud of my friend Ali Rahman Khan for stepping out of his comfort zone and taking on this challenging role." She further wrote, "Many people will think twice before attempting such a difficult job, but thank you for breaking through all barriers with a completely new approach."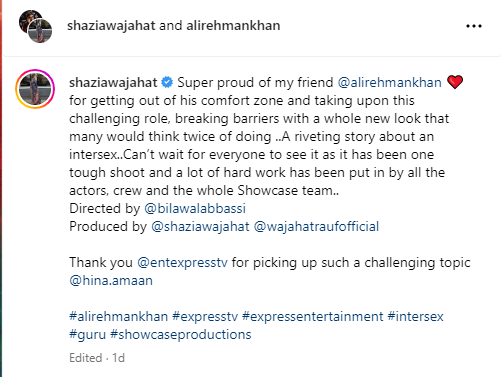 Notable personalities from the showbiz industry have praised the actor following the release of the teaser for "Guru," a drama that Shazia Wajahat eagerly anticipates. She considers it an intriguing story about Khwaja Siras.
Building on earlier teases, "Guru" promises to explore challenging subjects like drug usage, prejudice, and the social class structure.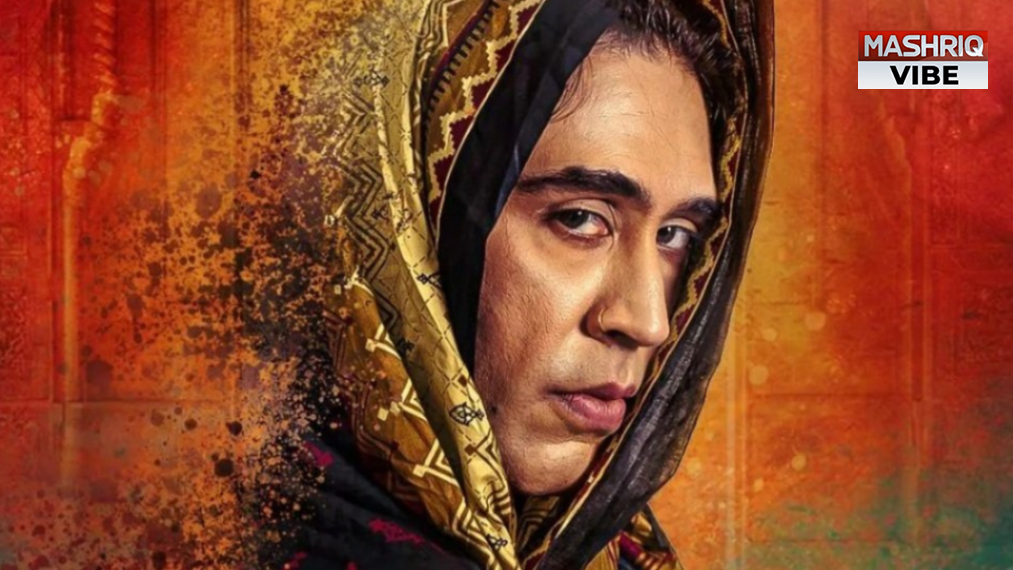 Adding to the anticipation and intrigue surrounding the upcoming series, "Guru" features a talented cast including Zhalay Sarhadi, Hira Khan, and Umer Aalam in significant roles.
Also Read: Earthquake In Islamabad, Other Cities