IMF seeks foreign financing guarantee from Pakistan
ISLAMABAD: IMF seeks foreign financing guarantee from Pakistan to sign a staff-level agreement. This emerged in today's virtual meetings between the IMF officials and economic team of Pakistan.
Saudi Arabia, UAE, China, and some other countries have announced financial support for Pakistan.
However, IMF has sought adequate guarantee from the government to make sure the country will get the verbally committed external financing.
The IMF's resident representative in Pakistan Esther Ruiz told media on Monday.
Meanwhile, finance minister Senator Muhammad Ishaq Dar said that the government has completed each and every requirement of the IMF to sign the staff-level agreement.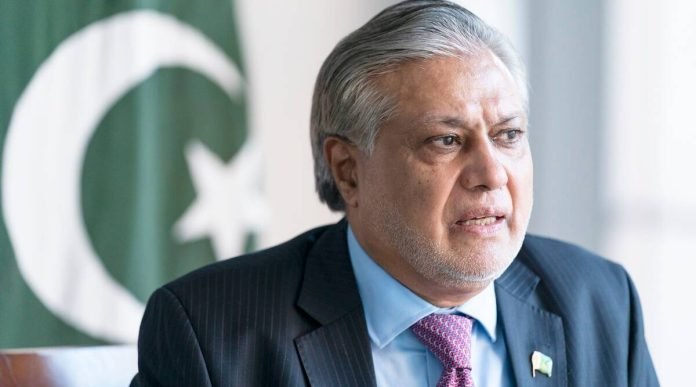 Dar said that the IMF has given a green signal on Monday for signing the agreement, but IMF came up with another upfront condition on Monday and sought proper guarantee from Pakistan.
Now Pakistan government would have to submit a written guarantee from Saudi Arabia, China, and UAE to get IMF loan.
Earlier, Pakistan received a $500 million loan from the Industrial and Commercial Bank of China on Friday, a few hours after Dar talked about approval of Chinese loan.
The ICBC transferred this amount into the State Bank of Pakistan account of the government on Friday night. The ICBC approved a $1.3 billion loan for Pakistan. The Chinese bank will hand over this amount to Pakistan in three installments this month.
The Chinese bank transferred this amount to Pakistan a few hours after finance minister Ishaq Dar claimed that the ICBC would provide $1.3 billion to Pakistan.
Earlier, the finance minister said that the ICBC will release the amount in the next few days. It will boost the foreign exchange reserves of Pakistan.
Meanwhile, Finance Minister Senator Muhammad Ishaq Dar ruled out the imposition of a financial emergency in the country.
Addressing a press conference in Islamabad today, Dar said that PTI leaders were deliberately spreading rumors to achieve their nefarious motives. Finance Minister also dispelled rumors about default and once again said that Pakistan will not default.