ISLAMABAD: A leaked audio of a conversation between Chaudhry Fawad, senior PTI leader, and Ch. Faisal has become a top trend on Twitter today.
The top trend with the title "Truck Pphariya Gaya" (Truck caught up) has become the talk of the town. Despite the fact that Chaudhry Fawad denied that it was not his video, social media users belonging to anti-PTI parties are not ready to believe.
They are just guessing for whom the word "truck" has been used in the conversation purportedly between Fawad Chaudhry and Faisal.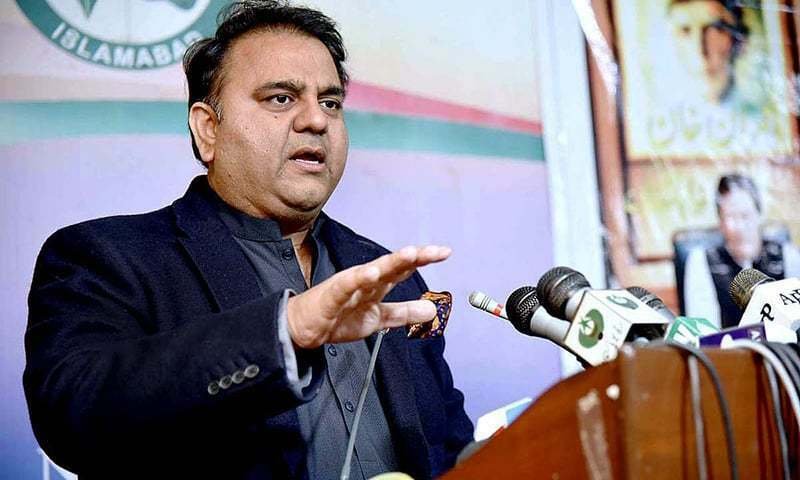 The audio was leaked on Friday and within a few hours it became a hot topic on social media.
In the leaked audio, Fawad Chaudhry can be heard talking about the Chief Justice and Mazahar (Justice Mazahar Ali Akbar Naqvi).
According to the audio, Fawad Chaudhry wants his brother Faisal to fix "Tarar" in three/four cases.
In the leaked audio, Fawad and Faisal can be heard talking about arranging a meeting between superior courts' judges.
Fawad Chaudhry is saying in the audio that a senior judge of the Lahore High Court is keen to meet a senior judge of the Supreme Court.
Fawad also mentions the name of Mazahar, who is one of the two judges, facing a reference for audio leaked a few days ago.
Responding to the video, Fawad Chaudhry said, "Another fake audio has been thrown in the market in my name. This audio has nothing to do with me."
He said that he neither met any of the judges mentioned in the audio nor did he ask them for help.
Some people are terming the audio as very important that exposes PTI leaders' nexus with judges while others are saying that the leaked audio is nothing more than fun.