China to bail out Pakistan with $1.3 billion loan from the ICBC in a few days
ISLAMABAD: Finance Minister Senator Muhammad Ishaq Dar today said that Pakistan would receive $1.3 billion in financing from the Industrial and Commercial Bank of China Ltd (ICBC).
He said the ICBC will release the amount in the next few days. It will boost the foreign exchange reserves of Pakistan. In other words, sensing an unexpected delay in the signing of a staff-level agreement between the Pakistan government and IMF, the Chinese bank _ ICBC, has decided to extend a $1.3 billion loan to Pakistan.
Finance Minister disclosed that in a press conference on Friday. Dar said he was sharing details with the media to clear "ambiguity" amid the current scenario.
Dar said, "All formalities with the ICBC are complete. We returned them $1.3 billion in the last few months and they are giving it back to us."
Finance Minister said that Pakistan will receive $500 million from the ICBC by Tuesday. And the Chinese bank will release another $500 million in the next 10 days.
Meanwhile, Finance Minister Senator Muhammad Ishaq Dar ruled out the imposition of a financial emergency in the country.
Addressing a press conference in Islamabad today, Dar said that PTI leaders were deliberately spreading rumors to achieve their nefarious motives.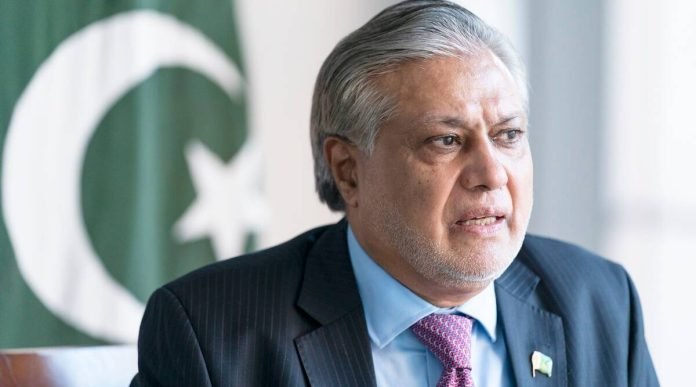 Finance Minister also dispelled rumors about default and once again said that Pakistan will not default.
Dar blamed the PTI government for throwing the country on the brink of default. He claimed that the coalition government saved the country from default.
Dar said, "My press conference today would be a reality check for Imran Khan." Finance Minister angrily said that the PTI leaders were calling him out since the rupee value fell to a historic low of 285 on Thursday while February's inflation hit nearly a 50-year high of 31.5%.
On Thursday, former prime minister Imran Khan took to Twitter to censure the PDM-led government for slaughtering the rupee. Khan blamed former army chief General (retd) Qamar Javed Bajwa for a regime change conspiracy.
"Rupee slaughtered — lost over 62% or 110/$ in 11 months of PDM. This has increased public debt alone Rs 14.3 [trillion and] historic 75 [year] high inflation 31.5%," Khan tweeted.
Dar taunted: "I am unable to understate whether he (Khan) has a problem in his leg or brain."
Finance Minister said that instead of protecting the national interest, Khan tried to sabotage the IMF deal.