China blames the United States for the economic crisis in Pakistan
ISLAMABAD: Finally China has blamed the United States for deepening economic crisis in Pakistan and other developing countries.
Mao Ning, a spokeswoman for the Chinese Foreign Ministry today said that China urged "concerted efforts of all parties to play a constructive role in the economic developments of Pakistan."
She said that the "radical fiscal policy of a certain developed country is the main reason behind the financial difficulties of the developing countries, including Pakistan."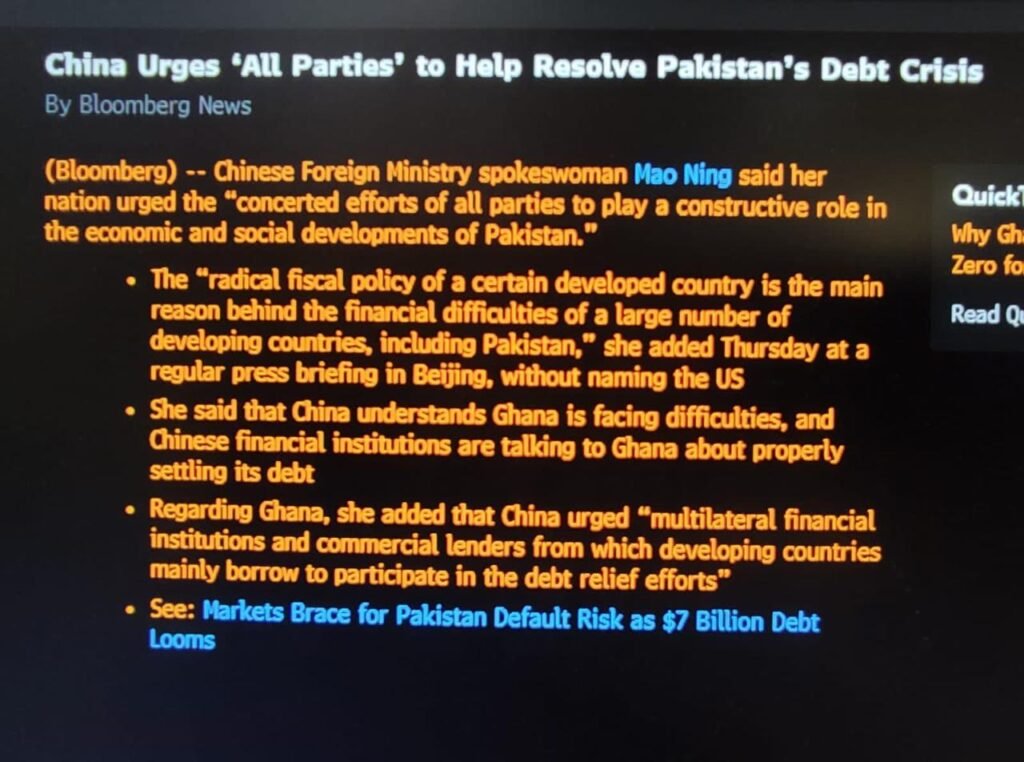 Mao Ning did not name the United States directly, but the words she used clearly hint at America.
She further stated that Ghana is facing difficulties while the financial institutions of China are talking to Ghana to help them overcome the crisis. She said that Chinese financial institutions would try to solve the debt problem.
About Ghana, Mao said, "China urged the multilateral financial institutions and commercial lenders to support the debt relief efforts."
Meanwhile, on Thursday Pakistani rupee crashed in inter-bank trading as the dollar-rupee exchange rate hit a record high level of 285 for the first.
On Wednesday, dollar-rupee parity closed at 266 rupees in the inter-bank. It surged to a record high of 285 rupees on Thursday in the inter-bank trading while in the open market, the exchange rate increased to 291 rupees.
On Thursday, the US dollar suddenly gained 19 rupees and set a new record of 285 rupees exchange rate in inter-bank trading. In the open market, the greenback was traded at 291 rupees.
Pakistan and the IMF could not sign the staff-level agreement despite holding talks for 10 days in Islamabad.
Meanwhile, despite the implementation of the mini-budget and increase in the tariffs of gas and electricity, still, the IMF is far from signing the staff-level agreement.
Consequently, a deepening economic uncertainty has triggered the depreciation of the rupee value against the US dollar and other major currencies.
In the last two days, the US dollar has edged up by 25 rupees _ Rs 6 on Wednesday and Rs 19 On Thursday.