Around a month ago, Pepsi's popular campaign Why Not Meri Jaan was seen making a striking reappearance that took a somewhat different spin on its narrative.
With Pepsi's recent TVC, we're seeing the brand take on a fresh approach to turn the narrative towards an important conversation: the need for us to unseat gender-specific roles in society and truly change our mindsets to keep up with changing times.
Waqt kay saath agar soch bhi badli jaa sakti hai, tou #WhyNotMeriJaan
Pakistan's first female bike rider and 400+ Female bikers
In line with this thought, the Pepsi had organized a massive female bike riders rally in Karachi called #RidersforChange which was quite a spectacle.
More than 400 female bikers, including Pakistan's first and very renowned Motorcycle Girl Zenith Irfan, attended the rally to applaud and support the cause.
"Let's continue to break barriers and show the world that girls can ride just as fiercely as anyone else", says Zenith Irfan.
Celebrities making Social strides
Many female celebs and influencers were spotted. They said such positive change in society is essential and incredible to witness.
Posing with her bike and showing off incredible content creation skills was Amtul Baweja who took to her Instagram to say that she's proud to witness so many female bikers conquering public spaces in the city of Karachi.
What was truly admirable about this entire event was the fact that a special training session was organised by the Sindh Police for aspiring female riders who wished to receive formal training. They also received a learner's permit at the end of their training.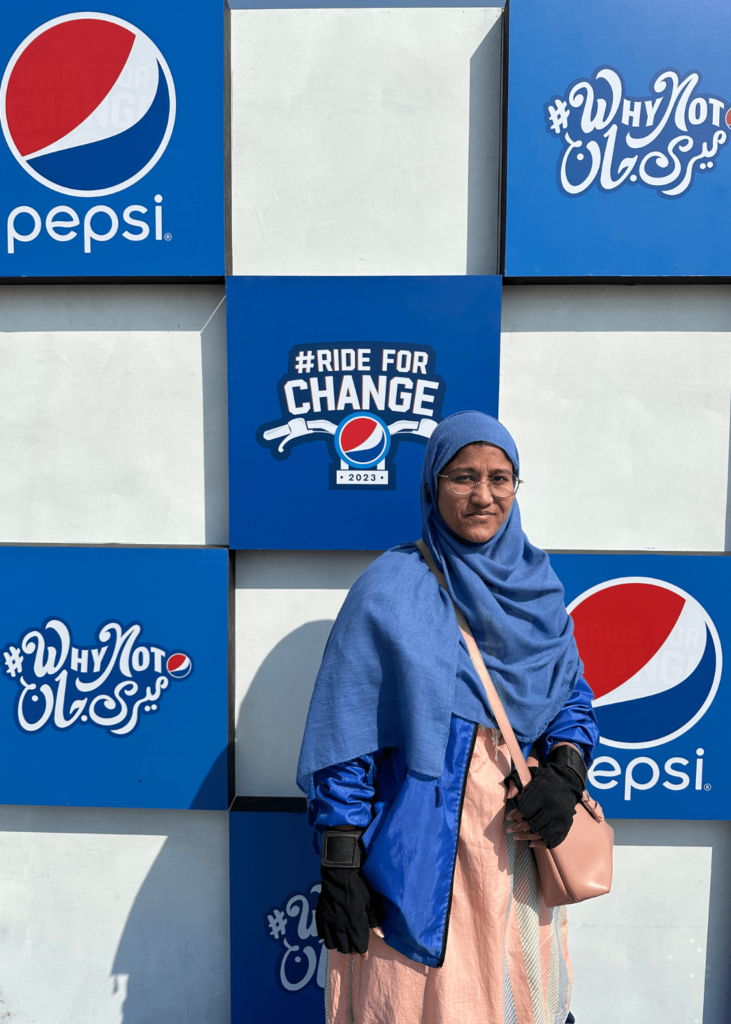 It's refreshing to witness mindsets evolving and a heavily male-dominated society opening up to the idea of women taking charge and riding bikes