The Asia Cup 2023 has received a clear message from Najam Sethi, head of the Pakistan Cricket Board's (PCB) Management Committee, to the Asian Cricket Council (ACC).
Sethi reaffirmed that Pakistan would not be hosting the complete event on an international neutral site.
The Board of Control for Cricket in India (BCCI) is actively trying to convince ACC members to avoid playing in Pakistan and is pushing for the Asia Cup move to a different country.
Reports indicate that Bangladesh and Sri Lanka have not challenged the hybrid concept for the Asia Cup that the PCB is recommending, but have expressed concerns about hosting India in the UAE under this arrangement.
Additionally, The PCB is recommending that only India's matches be played outside of Pakistan.
It is also significant that the PCB has declined to allow the national squad to travel to India to compete in this year's World Cup.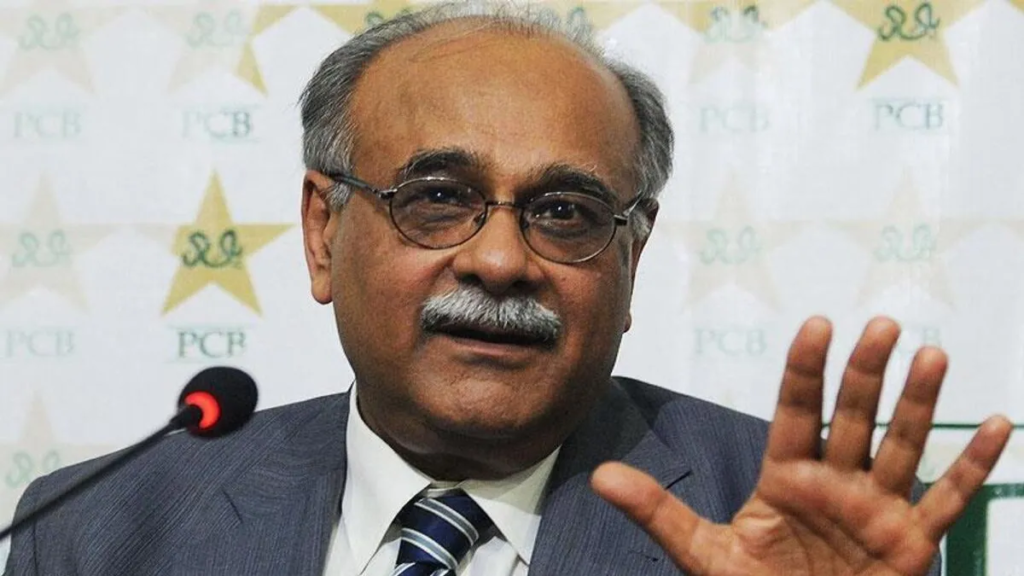 Earlier,
Babar Azam, the Pakistan skipper, became the fastest batter to reach 5,000 one-day international runs.
Azam achieved this milestone in 97 innings in 99 one-day internationals, outdoing Amla's record of 101 innings from 104 matches.
Also Read: Pakistan In Good Position For World Cup After New Zealand Mauling, Says Babar Azam
He narrowly missed matching Amla's record for the quickest 4,000 ODI runs last year, scoring them in 81 innings. For the last two years, Azam has been the number-one batter on the International Cricket Council's ODI rankings.
He is the 14th Pakistani to score 5,000 or more runs in ODI cricket, with former captain Inzamam-ul-Haq at the top of the list with 11,701 runs.
Azam made his ODI debut against Zimbabwe in his hometown of Lahore in May 2015.
Also Read: Babar Azam Breaks World Record