Shahid Afridi has been appointed as the national team's interim Chief Selector, and PCB Chairman Najam Sethi has explained the Reason.
Sethi told the press that he was aware of the team's situation and was looking for a qualified candidate to address these issues.
The newly appointed PCB chief added that it took a lot of effort to get the former captain to accept responsibility due to personal commitments.
Shahid Afridi is a very aggressive and dynamic individual who, as Chief Selector, has the ability to make positive changes to the team, according to Najam Sethi.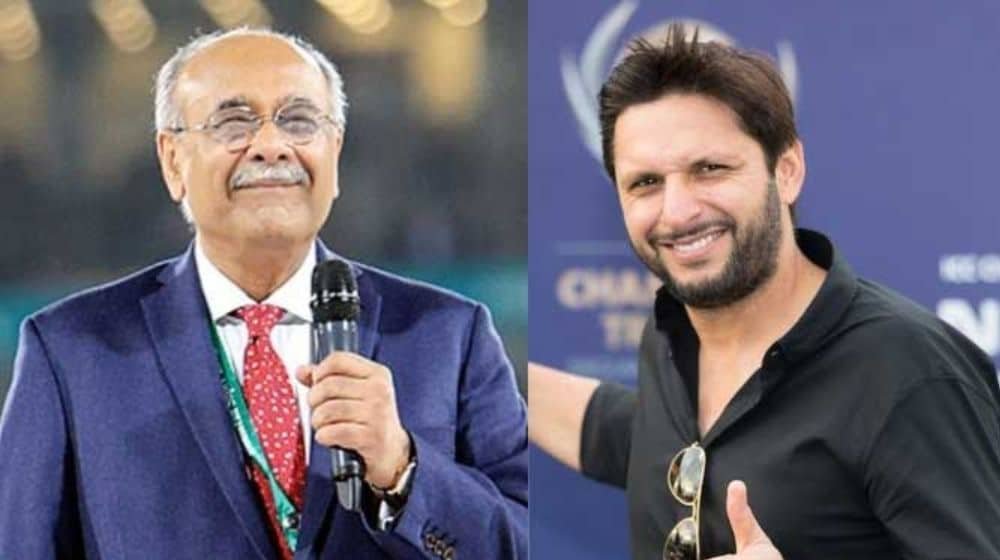 According to Sethi, who was also pleased with Lala's hiring, the team requires the passion that he demonstrated during his playing days.
In response to a question, Sethi stated that while both winning and losing are important aspects of the game, it is impossible to improve cricket by being fearful.
Sethi stated: "We thought batting was an issue, but on these pitches, bowling is also an issue. Keeping that in mind we thought Shahid is the best man."
Since Afridi was named interim Chief Selector last month, fans have noticed a shift in the national team's strategy.
Shahid Afridi recently stated his desire to create various red- and white-ball cricket setups in order to strengthen the national team's bench.