We have good news for iPhone users who are anxious about paying the hefty PTA tax for registering their phones. 
PTA taxes on newly purchased iPhones can now be paid in monthly installments at no additional cost. 
Pakistani iPhone users have recently had to face the tough option of whether or not to purchase a PTA-approved iPhone. 
That is a result of the most recent high taxes put on mobile phones. 
The whole cost of the phone is now too expensive for the average customer.
The PTA-approved iPhone 14 Pro Max (1TB) costs an outrageous PKR 730,000. Yet, the phone's original price is $1724, which is comparable to PKR 451,000. 
As you can see, the tax is high, and many users are avoiding it by registering their iPhones with PTA and employing various tactics, as we outlined in one of our previous pieces.
Many consumers, however, would think twice about paying the whole amount up front if they could pay the tax in installments.
Follow these steps to pay PTA taxes on the iPhone 13 and iPhone 14 series in installments.
How to Pay PTA taxes on iPhone 13 & 14 series in installments with 0% markup?
To begin, access the Alfa app by logging in.
Next, move to the Alfa mall by clicking on the corresponding icon in the main interface, as demonstrated in the provided image.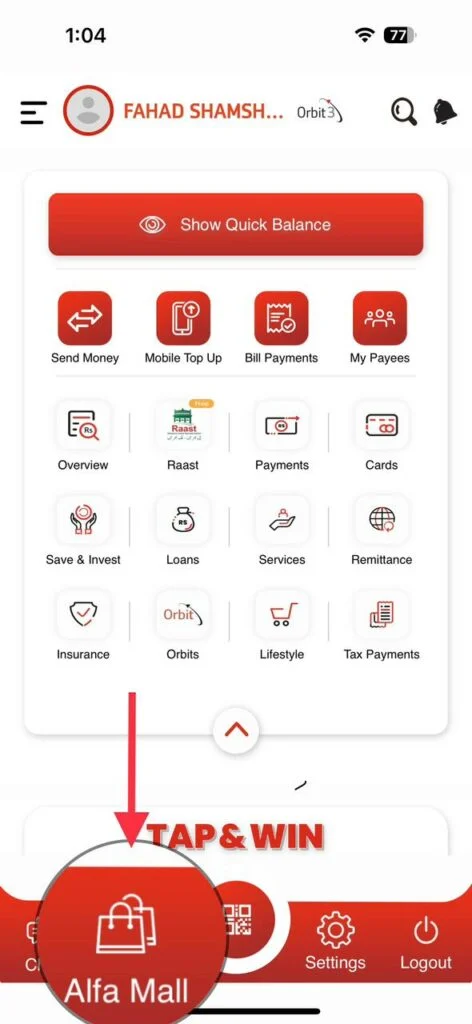 Subsequently, access the Alfa app menu and select the search icon positioned at the top.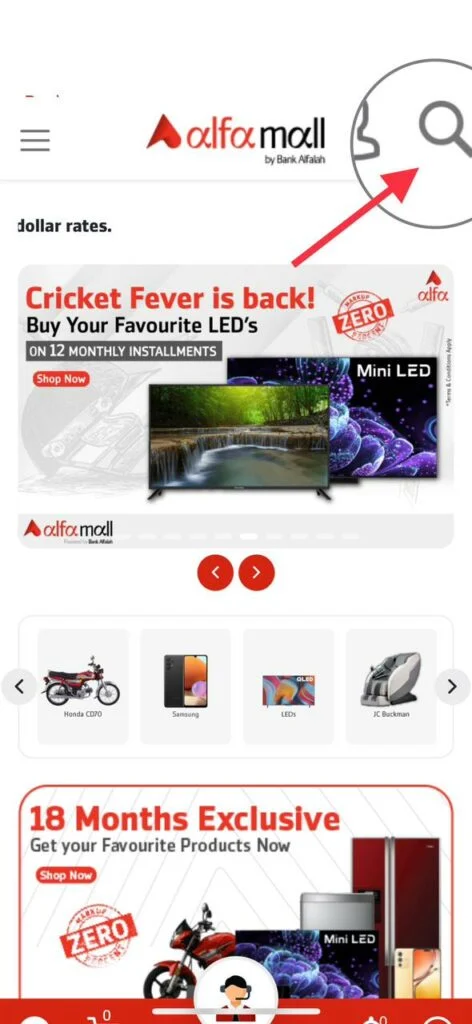 Next, proceed to type "PTA approval service" in the search bar. Relevant suggestions will appear, as shown in the image. Select the appropriate suggestion by clicking on it.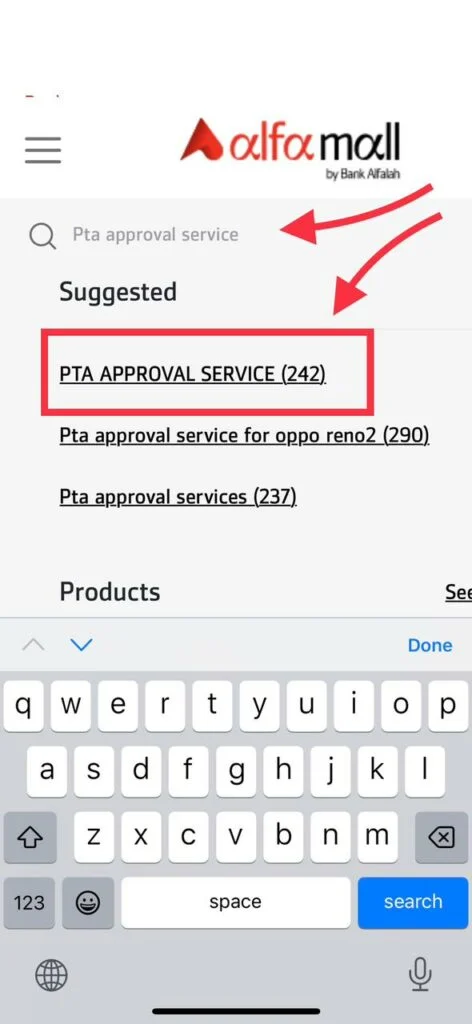 You may now select the PTA Approval Service for iPhone 14 or iPhone 13 from the redesigned UI. As seen in the illustration, the total PTA taxes are also indicated.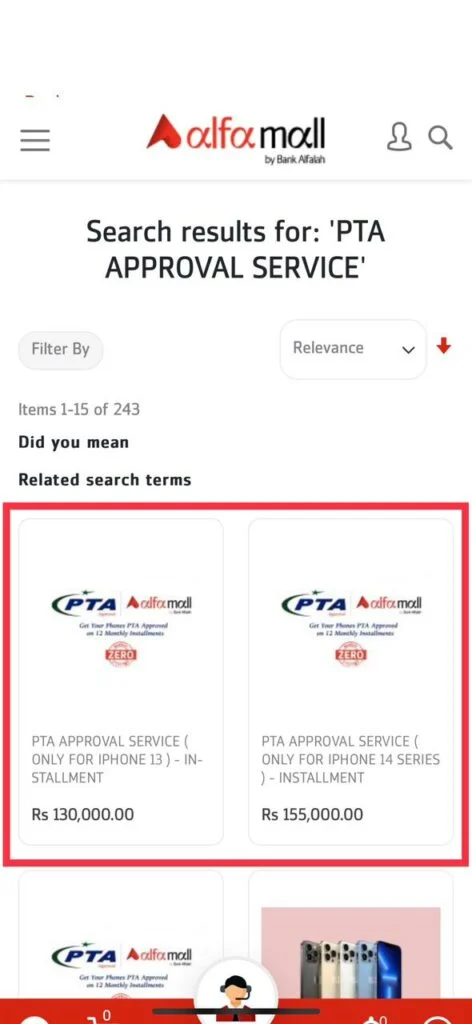 Following that, proceed to the next page and fill out the essential information. It contains a 0% markup on the tenure (3 months or 6 months). You will also need to enter your IMEIs and then click 'add to cart,' as seen in the image.