ISLAMABAD: Prime Minister Shehbaz Sharif met Nawaz Sharif and Maryam Nawaz in Geneva and discussed with them political issues in Punjab and center.
Geneva conference was organised on Jan 9 and the PML-N leaders Nawaz Sharif and Maryam Nawaz reached Geneva ahead of the beginning of the moot to discuss important political matters with PM Shehbaz Sharif.
Pakistan and the United Nations jointly organized the climate resilient conference in Geneva where the donors announced $10.7 billion in flood pledges.
Meanwhile, in meeting, Shehbaz Sharif discussed overall political situation in Pakistan, particularly the Punjab situation. Finance Minister Senator Ishaq Dar also attended the meeting.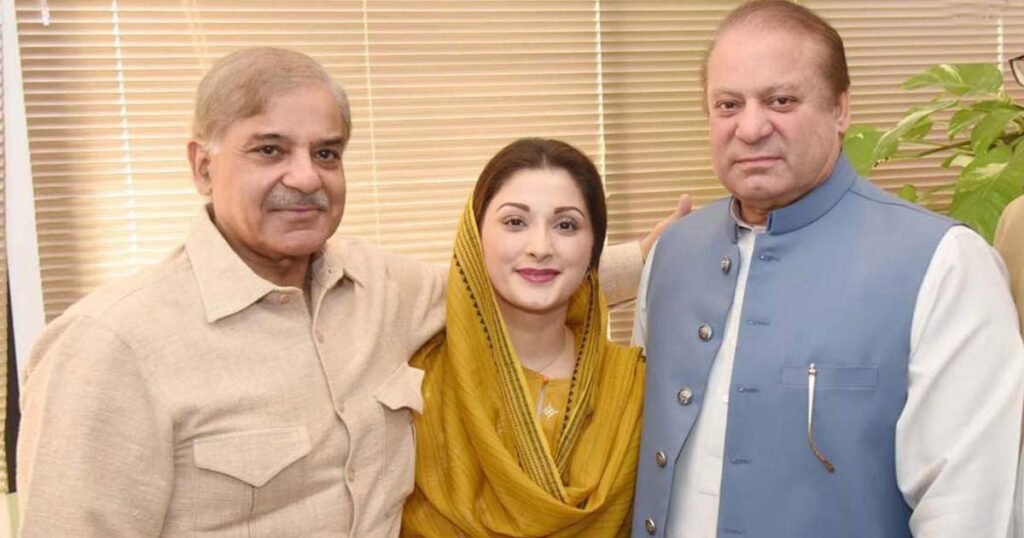 According to sources, PML-N leaders decided to give a free hand to Maryam Nawaz in connection with decisions about the party and its reorganization. Maryam Nawaz is reaching Pakistan by the end of January, Geo News reported today.
Sources said that PM Shehbaz Sharif updated his elder brother Nawaz Sharif about his meetings with international leaders and a heartening response of the donors in the conference.
The PML-N leader also discussed Punjab situation as the coalition government led by the PTI wanted to dissolve the provincial assembly.
During meeting, the PML-N leaders decided to improve the national economy and provide relief to the common people through different measures.
On Tuesday, Saudi Crown Prince Muhammad Bin Salman directed the Saudi Development Fund to evaluate increase in the cash deposits with the State Bank of Pakistan to $5 billion, from existing $3 billion. Crown Prince also asked the SDF to prepare for $10 billion investment in Pakistan in different projects.