ISLAMABAD: PTI Chairman Imran Khan said a "criminal" residing in London, a reference to PML-N supremo Nawaz Sharif, is afraid of elections.
Khan claimed that he (Nawaz) was putting the national interest at stake to save himself and to achieve his vested interests.
PTI chief said that the main aim of his long march is to ensure free and transparent elections in Pakistan.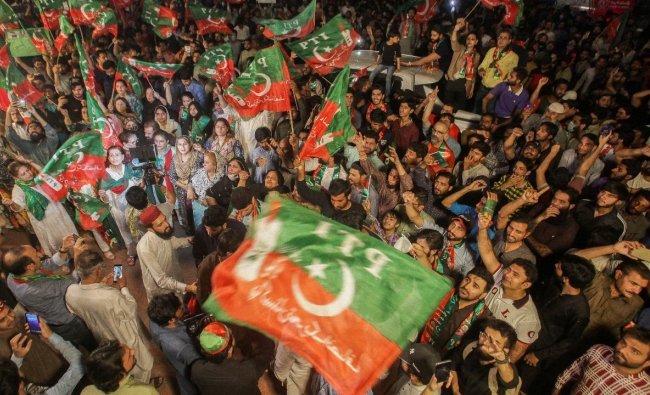 He said, "For 30 years, two families (belonging to PML-N and PPP) have been ruling Pakistan and if they wanted to bring a change they could done it in the past.
Khan again asserted that for the past seven months he has been saying that the coalition government has been destroying the country.
He said, "They ruined the economy by 2018 and how could those who destroyed the economy fix it now?"
Khan further said, "When the country was progressing they did a conspiracy and toppled the government." At present almost every economic sector was collapsing.
PTI chief Imran Khan also condoled with Turkey on the blast in Istanbul.
He also talked about Pakistan's performance at the T20 World Cup final and said that Shaheen Shah Afridi's injury harmed Pakistan's chances of winning the world cup. 
Talking about his party's march, the PTI chief said that the PTI is on the streets as it is seeking free and fair elections.
He said that many people were saying that this march was moving slowly. The long march's momentum has slowed down after attempt on his life.
The former prime minister also slammed the incumbent rulers for going on tours in the seven months they have been in power.