Pakistan Muslim League-Nawaz (PML-N) Senior Vice-President, Maryam Nawaz, took a brief break from politics to prepare iftar during Ramadan.
Maryam, known for her passionate political speeches and jibes, prepared a fruit chaat hours before the iftar to showcase her cooking skills.
She posted a video on Twitter in which she could be seen making the sweet Ramadan snack while her friend and Information Minister, Marriyum Aurangzeb, added spices to the mix.
Maryam's colleague assisted her in mixing the fruit salad and adding pomegranate seeds into the bowl.
Through this video, Maryam shared a glimpse into her different side, breaking away from her stern political persona.
In a Tweet, Maryam wrote:
"Iftar preps and what iftar without fruit chat! Sirf siyasat nahi kerte ([We] don't just do politics."
Maryam Nawaz, the PML-N leader, emphasized that although politics keeps her busy, she also enjoys cooking. In an ice blue shalwar kameez, Maryam effortlessly prepared fruit chaat, a sweet recipe staple in most Pakistani households during Ramadan.
Challenging society's gender stereotypes, Maryam manages to balance her political duties with her love for cooking.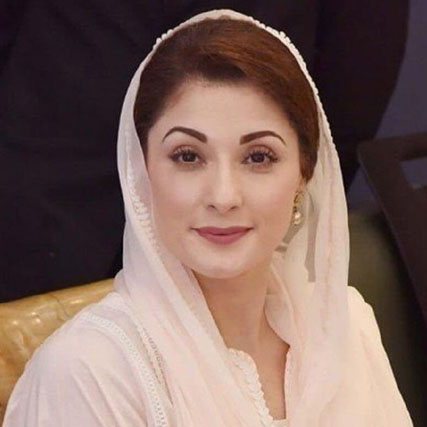 Earlier today, while addressing a lawyers' convention in Rawalpindi, Maryam criticized Chief Justice of Pakistan (CJP) Umar Ata Bandial for his comments on parliamentarians during a hearing of the Punjab election delay case.
Maryam remarked, "When parliamentarians were discussing law and the Constitution, you [CJP] made fun of them. Do you understand how proud it is to go to jail for an ideology?"
Also Read: Israeli Police Attack Palestinian Worshippers In Jerusalem's Al-Aqsa Mosque