Sajid Ali Sadpara, the son of legendary Mohammad Ali Sadpara, has retrieved the bodies of three missing climbers including his father, who went missing while attempting to summit K2 in February this year, from 'Bottleneck' and secured them at Camp-4.
According to Sajid and government officials, the bodies were spotted below the Bottleneck on Monday by Sherpas.
Ali Sadpara, along with two colleagues – John Snorri Sigurjónsson from Iceland, and Juan Pablo Mohr Prieto from Chile – were declared dead on Feb 18, nearly two weeks after they went missing on the 'Savage Mountain'.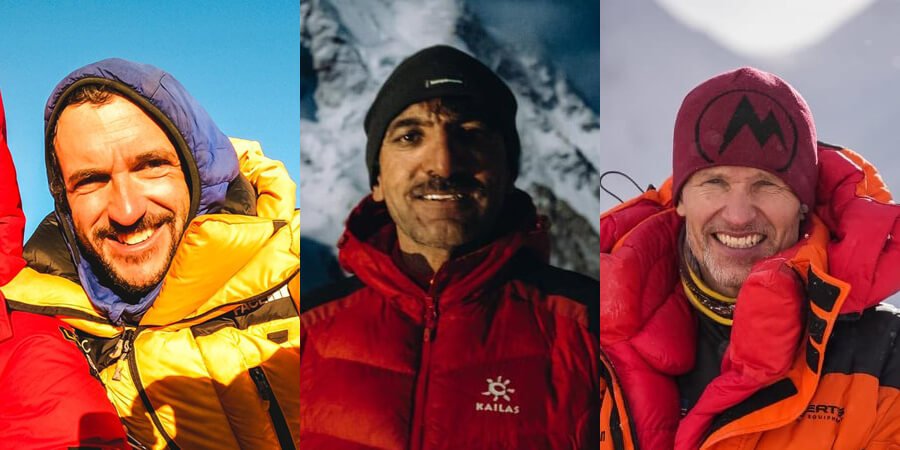 The trio had lost contact with Base Camp on Feb 5 while attempting an unprecedented winter ascent without supplemental oxygen. K2 had never been scaled in winter until a Nepalese team accomplished the feat less than a month before the Sadpara expedition.
Sajid, who was accompanying the three, had to abandon his summit bid after his oxygen regulator malfunctioned and he returned to camp three. Bad weather thwarted multiple attempts to search for the missing climbers, though the efforts continued.
"Sajid Sadpara has fulfilled his duty as the son of #AliSadpara. He has secured the body of our hero at C-4. He single-handedly not only retrieved the body from a dangerous slope but also managed to bring it from bottleneck to C-4. An Argentinian climber has only helped him #K2Search," an official Twitter account of Team Ali Sadpara said on Wednesday.
In another tweet, it said that Sajid offered Fateha and recited verses of the Holy Quran as per the wishes of his mother.
Team Ali Sadpara further said that the climbers had summited K2 in winters and were frozen to death due to a storm on their way back.
Sajid said that retrieving the bodies was challenging as they were on a very "technical and dangerous" slope. "I am securing bodies of fallen climbers to a safe place and instant retrieval from above bottleneck is not possible without endangering many lives," he had said.
He thanked the entire nation for love and prayers, saying that the entire ordeal was very painful for his family and friends.
"I am thankful for the whole nation for their love and prayers. I request everyone at K2 not to share any photo/video of the bodies, as it's very painful for all families and friends," he further wrote.