Muslims across the country will observe the holiest night, Shab-e-Barat, between the 14th (March 7) and 15th of Shaban to seek forgiveness from Allah.
The holy month of Shaban started today (Wednesday), as the moon was sighted in Pakistan yesterday (Tuesday), signalling the start of the 8th month of the Islamic calendar.
Yesterday,
Maulana Abdul Khabir Azad presided over a meeting of the Ruet-e-Hilal committee in Islamabad to sight the crescent of the auspicious month of Shaban.
Shab e Barat
Shab e Barat, also known as the Night of Forgiveness, is an important occasion for Muslims around the world.
It falls on the 15th day of the Islamic month of Shaban and is observed with great reverence and devotion.
On this night:
Muslims believe that Allah forgives the sins of those who seek forgiveness.
And Allah makes decisions about their fate for the upcoming year.
Many people spend the night in prayer, reciting Quran, and performing special rituals.
They also visit the graves of their loved ones to offer prayers and seek blessings.
In addition to seeking forgiveness and blessings:
Muslims also celebrate Shab e Barat by preparing special foods, distributing sweets, and lighting up their homes and streets with decorations and candles.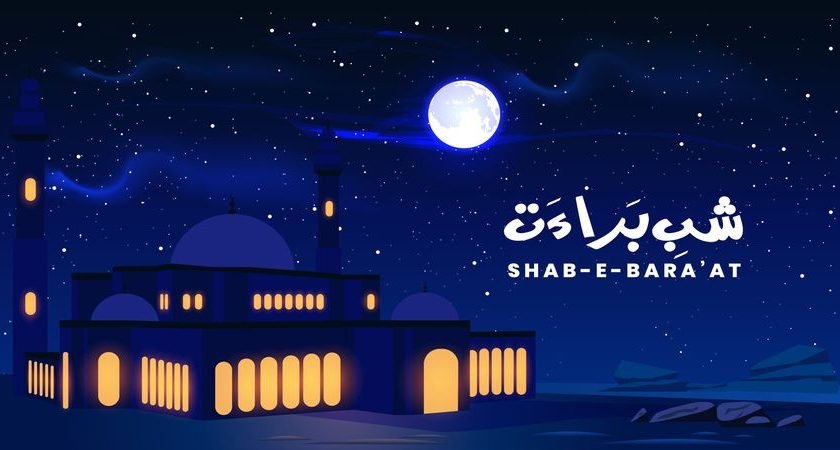 Overall,
Shab e Barat is a significant night of reflection, forgiveness, and spiritual renewal for Muslims.
Moreover, It is an opportunity for individuals to turn towards Allah and seek His blessings for the coming year.