ISLAMABAD: After the most recent suicide bombing, Islamabad police increased security in the federal capital and Rawalpindi.
Because of the country's dire security situation, the Islamabad Capital Territory police increased security at the federal capital's entry and exit points.
Police officials urged Islamabad residents to cooperate with on-duty officers during the checking process in the Red Zone and other areas, and instructed them to carry important documents, such as computerised national identity cards, with them (CNICs).
Following the Islamabad blast, security had been increased in various parts of the city and Cantonment areas.
CCTV cameras are monitoring the city's crowded markets such as Raja Bazaar, Bara Market, Murree Road, Commercial Market, Bank Road, Mall Road, and other areas of the twin cities.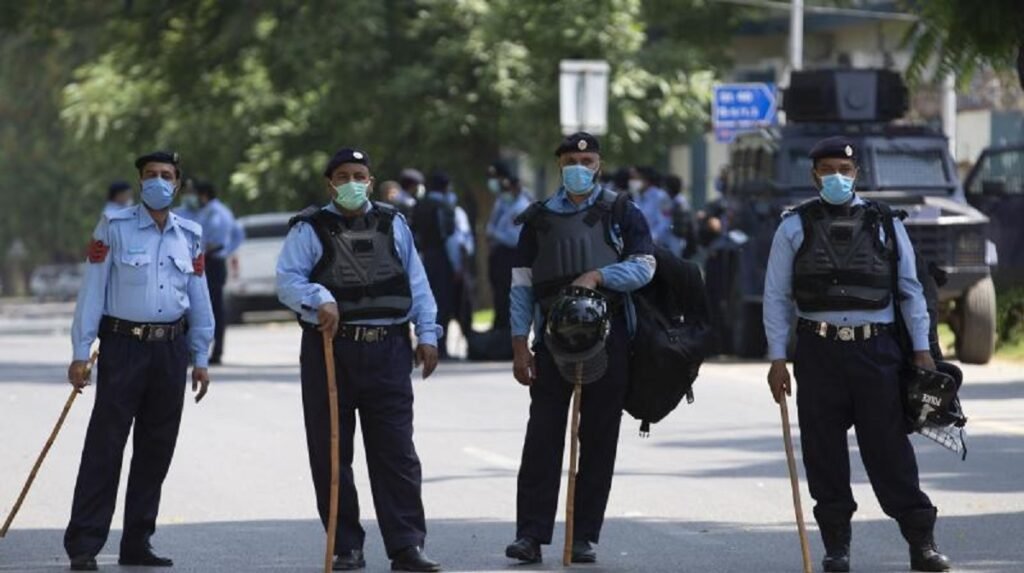 Earlier this week,
In Islamabad's I-10/4 sector, a suicide blast occurred in a suspected taxi car. According to the initial media reports, the blast occurred as the police stopped the vehicle to search it. Five officers were injured, and one chose martyrdom. Adeel Hussain, the police officer who was killed, has been identified.
According to police, the explosion was caused by explosives in the vehicle. A suicide attacker is suspected of carrying out the attack.
The twin cities were placed on high alert shortly after the incident. Hundreds of police officers gathered and surrounded the area. While an emergency was declared at PIMS Hospital.
"When the police stopped the vehicle, the couple came out of the car. The long-haired man, while being checked by the officers, went inside the vehicle on some pretext and then detonated himself," he said in a media briefing at the crime scene alongside Islamabad Deputy Commissioner Irfan Nawaz Memon.
Separately, Interior Minister Rana Sanaullah confirmed in an interview that "two terrorists" were killed in the blast.
"The vehicle used in the blast was registered in Chakwal. The car entered Islamabad from Rawalpindi […] it was packed with explosives and headed for a high-value target in the capital," he said.
Sanaullah went on to say that if the car had reached its destination, it would have resulted in significant losses.