ISLAMABAD: A senior official from Pakistan's Economic Affairs Division has confirmed that Russia has expressed its intentions to be a part of Pakistan's major hydro-power projects, namely the Diamer-Bhasha Dam, and Dasu Dam.
Moscow has offered to provide electro-mechanical machinery and equipment for these projects, with a particular interest in the 2160 MW Dasu stage-II hydro-power project.
Power Machines, a Moscow-based company, has also proposed to supply the electro-mechanical gear for the Diamer-Bhasha Dam Project, which will have a total capacity of 4500 MW and consist of 12 units each with a capacity of 375 MW.
Russia's interest in Pakistan's power projects
The Inter-Governmental Commission (IGC) meeting was held in Islamabad from January 18 to 20. During the meeting, an official revealed that Russia proposed to supply electro-mechanical machinery to Pakistan.
Pakistan appreciates Russia's willingness to assist in the construction of various projects. These projects also include Dasu's second stage project, scheduled to commence in 2026.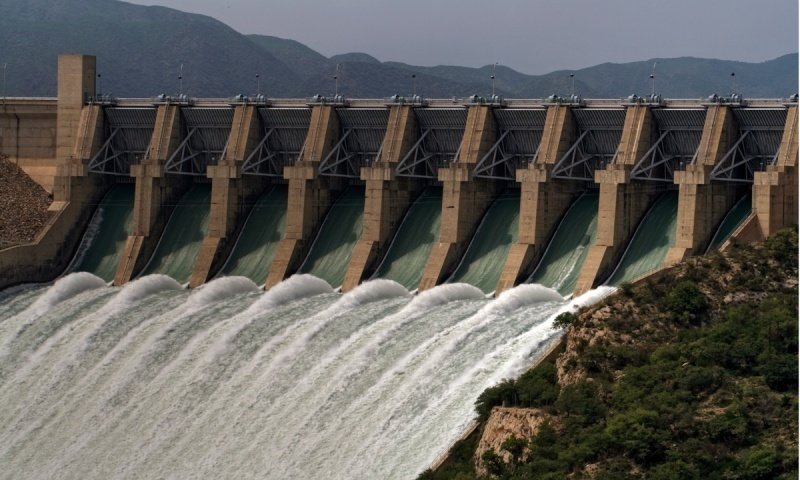 Pakistan has sought Russian support in the development of SCADA systems. Additionally, Pakistan also seeks support for distribution system automation, as the Russians are interested in grid facilities.
Significantly, the Russian government has formally requested information regarding a number of projects under the Government-to-Government (GtG) mode. These projects include the Thakot 1, 2, and 3 Hydro-power projects, and the Kari-Mashkur hydro-power project (495 MW). The Pafian hydro-power project (2400 MW), and the Shogo-Sin hydro-power project (495 MW) are also among those. The Shogo-Sin power project is an Overhead Transmission Line from Drosh (Chitral) to Chakdara, complete with two 500 KV grid stations at both ends. and the Pafian hydro-power project (2400 MW).
"Pakistan has shared the recent plans for the modernization and construction of local and Thar coal-based new units at Jamshoro and Lakhra. Also includes the proposed project financing scheme with Russia."
Russian officials have been notified that Pakistan has switched to using domestic coal instead of relying on gas for power generation. However, the proposal from Russia for gas-based generation will be thoroughly evaluated when such opportunities become available.
"Pakistan has requested Russia to introduce companies involved in energy efficiency technologies in the industries and building."
"The parties value their mutual interest in expanding cooperation in different areas. For instance energy efficiency enhancement and high-tech product and equipment supply."
Read more: US ties vital for Pakistan's economic stability: Ned Price