ISLAMABAD: Finance Minister Ishaq Dar said the taxmen who leaked tax data of army chief General Qamar Javed Bajwa and his family members have been identified.
Dar said he has received the interim report about the leaked tax data of the COAS and his family members.
The Fact Focus, an investigative news organization, reported on Monday that army chief General Bajwa and his family members' assets have increased to Rs12.70 billion during six years extended tenure of the COAS.
General Bajwa is retiring on Nov 29, 2022, and just a week ahead of his retirement, the Fact Focus has stunned the world with billions of assets of Bajwas.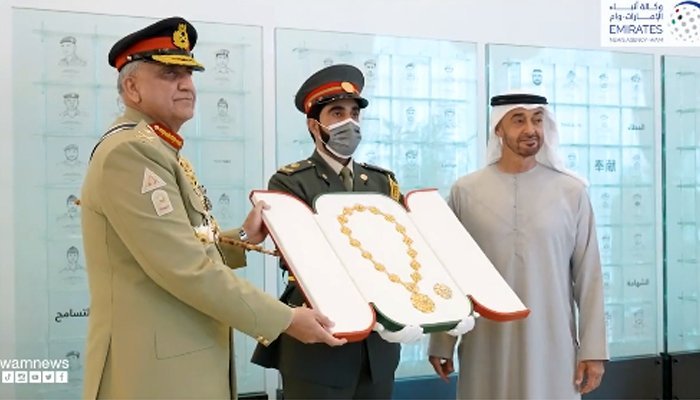 On Tuesday Ishaq Dar took notice of the "illegal and unwarranted" leakage of tax information of Gen Bajwa's family members.
He said, "This is a violation of the confidentiality of tax information that the law provides."
In view of this serious lapse on the part of to-date unknown functionaries, Dar had directed Special Assistant to the Prime Minister on Revenue Tariq Mehmood Pasha to personally lead the probe, affix responsibility, and submit a report within 24 hours.
"I have seen the interim report. I hope to receive the final report today," Dar said, adding the government has found a few people behind the leak and the issue will reach its logical conclusion.
Ishaq Dar said one taxman was involved in the leak is from Lahore and another from Rawalpindi. 
However, he added that there is a possibility that some of the individuals involved may have the authorisation to look at the income tax records as there a "circle" in Rawalpindi where assessments take place.
"These people are authorised to access [data] for their assessment," said Dar.
Dar said, "The law does not allow the release of army chief or anyone else's income tax returns without the order of court."