Zaman Park operation: Punjab government changes its stance about the raid
The Punjab government has changed its stance about the operation at the Zaman Park residence of former prime minister Imran Khan to recover terrorists.
Caretaker Information Minister in Punjab Amir Mir told the media that the security officials will conduct a search operation at Zaman Park after getting permission from Imran Khan. He also said that the search operation will be carried out in front of cameras to apprehend "terrorists".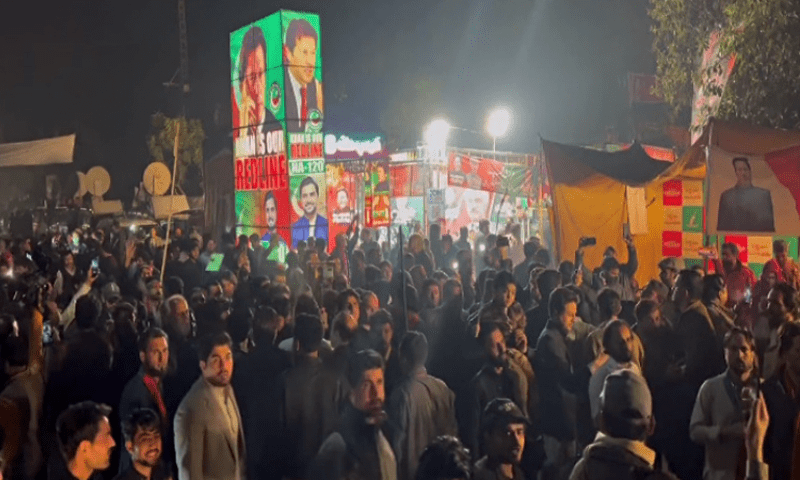 "We have decided that instead of a head-on collision, we will send a delegation to Imran Khan under the supervision of the Lahore commissioner," Mir said.
Earlier, on behalf of the Punjab government, Mir announced a 24-hour deadline for the PTI chief on Wednesday to hand over to police about "30-40 terrorists" hiding inside Zaman Park. The deadline expired on Thursday at 2 pm, but the police did not take action change due to a change in the policy of the government.
Information Minister said that the Punjab Caretaker Chief Minister Mohsin Naqvi conducted a meeting and it was decided that a delegation meet Imran Khan after getting an appointment from him after Friday prayers.
"They will ask him [Khan] to allow them to conduct a search operation. A police party — comprising 400 personnel — will accompany the delegation as there is a reported presence of terrorists," he said.
PTI chairman has linked the search operation with the search warrants of the accused.
24-Hour deadline, but no action
 On Thursday, a grand operation of police and rangers was expected at the Zaman Park residence of former prime minister Imran Khan as the Punjab government's 24-hour deadline to PTI to hand over 30-40 terrorists expired at 2 pm.
According to the latest information, Lahore police have sealed roads leading to Zaman Park. Police officials are managing the entry and exit of the residents of the area with adequate scrutiny.
Heavy police contingents have been deployed in the area to conduct operations at Zaman Park at any time when the deadline ends.
However, a change in the stance of the Punjab government about the operation eased the tension on Friday morning.