Another PTI leader Malik Amin Aslam quits the party today, and Dr. Amjad also leaving PTI. One more PTI leader Malik Amin Aslam quit the party on Thursday while another PTI leader, Dr Amjad is expected to announce his resignation from the party today.
Malik Amin Aslam is a known PTI leader who spearheaded the Billion-Tree project.
The departure of Malik Amin Aslam appears another shock to many in the political circles in the country.
Malik Amin Aslam won the National Assembly seat from Attock on the PTI ticket and he played a vital role in the development of environment-related initiatives of the party.
Malik Aslam had a long-standing association with PTI. His significant contributions to the party's initiatives are known to the party leaders. Mr. Amin has also worked as the Prime Minister's Advisor on Climate Change.
PTI's Dr. Amjad also quit the party
Meanwhile, there are reports that Dr. Amjad, another member of the PTI's core committee has decided to quit the party. Dr. Amjad will announce his decision today along with some of his like-minded in the party.
Dr. Amjad expressed his disagreement with PTI leadership's endorsement of politics involving "vandalism, protests, and confrontations.
PTI leader Aamir Mahmood Kiani quits the party
Former federal minister and senior leader of the Pakistan Tehreek-e-Insaf (PTI), Aamer Mehmood Kiani, announced on Wednesday that he was leaving Imran Khan's leadership.
Following the former prime minister's arrest, the party committed vandalism and damaged military facilities.
Later today, Kiani, who is also PTI's additional secretary, will hold a press conference.
Kiani stated: "I am not only leaving PTI but also quitting politics."
Kiani, a notable figure who served as the PTI leader's dependable aide and who won the NA-16 seat in 2018 on a PTI ticket, has made the decision to sever ties. He was also the North Punjab branch of PTI's president.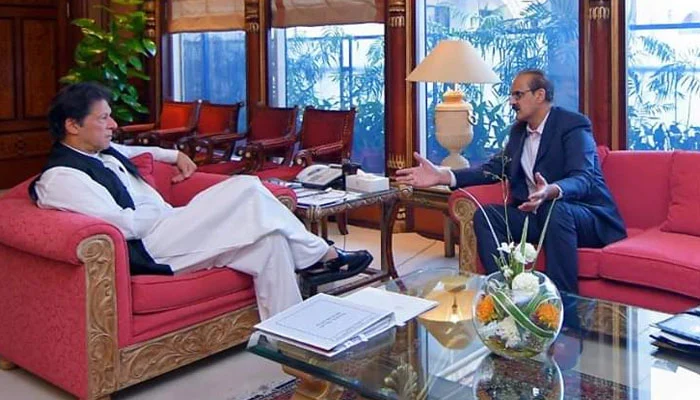 On Tuesday, PTI MNA from Karachi Moulvi Mahmood was the first party leader who left the party. He said that he could not be a part of the party that targeted the army. Moulvi Mahmood said, "We can change political party, but cannot change our army." Thus, he strongly opposed the PTI chairman Imran Khan's stance of damaging the image of the army and targeting the army chief and other top brass in the military.