United States condemns violence in Pakistan, supports peaceful protests: Patel
The United States State Department spokesman Vedat Patel said that arrests of the PTI leaders and supporters should be in accordance with the law.
The US State Department spokesperson commented on this in the wake of arrests of PTI workers and leaders for their alleged role in violent protests which erupted soon after the arrest of PTI chairman Imran Khan on May 9 in the Al-Qadir Trust mega corruption case.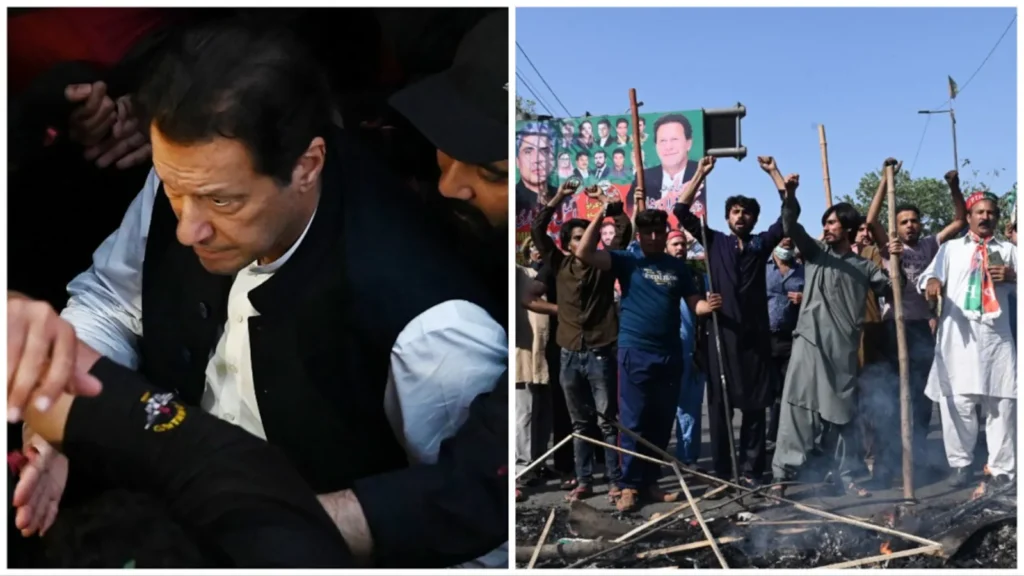 Addressing a weekly press briefing on Monday, Patel said the US believed in non-violent protests.
He stated that the government and private properties should have not been damaged during the protests. He, nonetheless, said the US stance on access to information, and press freedom is clear.
The US State Department spokesman said that the United States does not have a position for one political party or a particular leader in Pakistan.
A strong, stable, and prosperous Pakistan is critical to Islamabad-Washington ties, he added.
"The authorities [in Pakistan] should also respond in accordance with the rights and democratic rules," the US States Department spokesperson said.
Tough action to be taken against attackers
the top military officials hinted clearly that they could proceed against the former Prime Minister Imran Khan under the Pakistan Army Act and Official Secret Act for the ransacking of military installations following his arrest on May 9.
COAS General Asim Munir chairs a Special Corps Commanders Conference in Rawalpindi, on May 15, 2023, in this still taken from a video. — ISPR
Last week, PTI supporters carried out an unprecedented act of vandalism by attacking and damaging the historic Corps' Commander's House. It was originally known as Jinnah House and had served as the residence of Quaid-e-Azam Muhammad Ali Jinnah, the founding father of the nation.
The attack occurred just hours after the National Accountability Bureau (NAB) arrested PTI chief Imran Khan in the Al-Qadir Trust corruption case on Tuesday.