No Pakistani casualties in Turkey, Syria earthquake, says FO:
No Pakistani casualties in Turkey, Syria earthquake, says FO
According to Pakistan's Foreign Office, no Pakistanis were killed in the major quake that slammed Turkey and Syria on Monday morning.
Mumtaz Zahra Baloch, a foreign office spokesman, stated:
"So far we have not received information about casualties. Our missions are in contact with local authorities and the Pakistani community."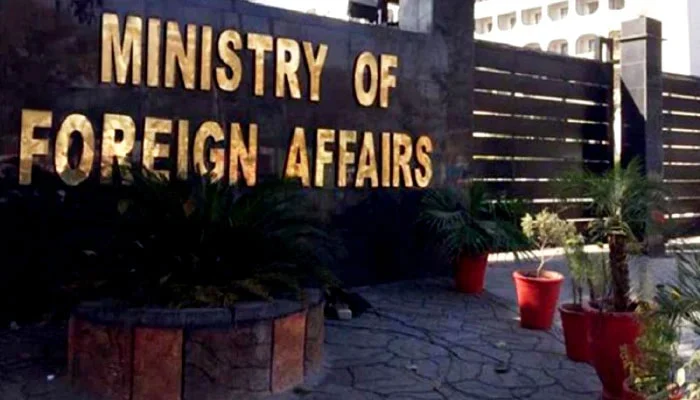 It should be noted that a dreadful 7.8 magnitude earthquake inflicted havoc in Syria and Turkey on Monday morning.
The Pakistani Embassy in Turkey, on the other hand, informed in a tweet on Wednesday:
"19 Pakistani students, who were present in earthquake-hit Gaziantep, have been transported and provided accommodation in Adana."
They went on to add that the embassy was arranging their trip back to Pakistan shortly.
Pakistani embassy Tweeted Another video depicting Pakistani Urban Search and Rescue (USAR) employees assisting persons in need in Turkey.
According to the embassy:
Two people who had been trapped beneath rubble in Adyaman, Turkey for more than 48 hours had been retrieved alive.
Earlier on Wednesday:
A third Pakistani flight delivering rescue personnel and relief supplies for the victims landed in Adana, Turkey.
Officials and medical workers recorded 12,391 deaths in Turkey and at least 2,992 in Syria as a result of Monday's 7.8-magnitude earthquake, bringing the total death toll to 15,383; analysts expect that number to rise further.
Also Read,