KARACHI: A three-member delegation of Swindon Town Football Club (STFC) is in Karachi to arrange for travel to England of a coach and players from Lyari, the football hub of Pakistan. The aim is to coach and train the youth to bring them up to international coaching and playing standards.
The move came exactly one year since the signing of a memorandum of understanding between Swindon Town FC and Karachi Football Club. The MOU was signed on Feb 05 last year.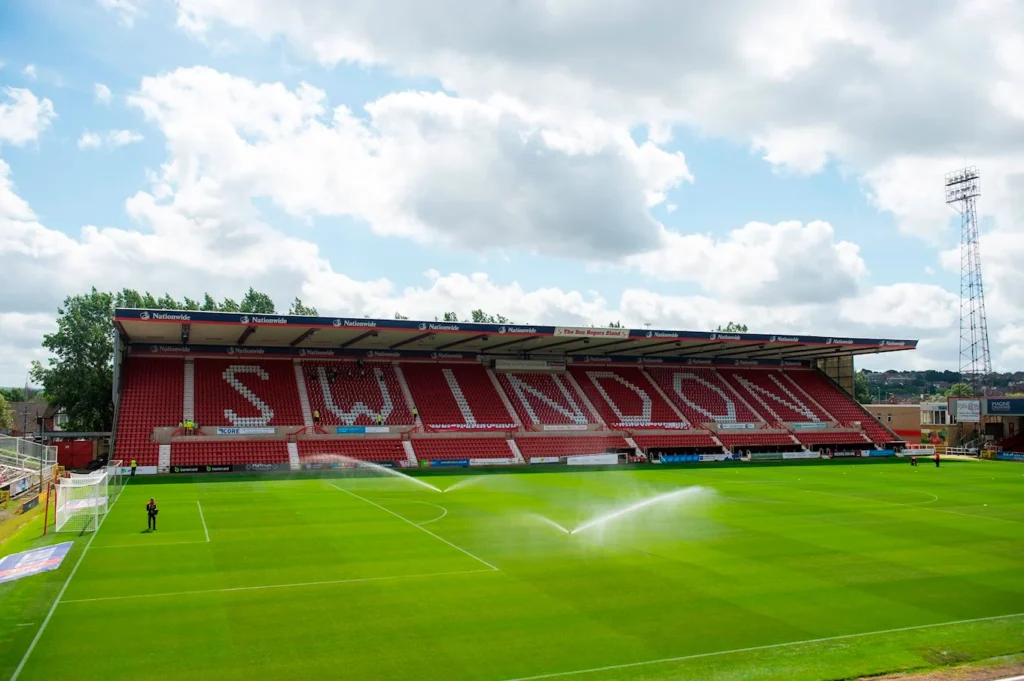 The Brainchild
The delegation comprise of Zavier Austin, the vice chairman STFC, Coach Alex Pike and Chris Hull of Sky Sports. The idea of providing Karachi's young talented football players an opportunity to be able to play international-level games was conceptualized by Commissioner of Karachi Mohammad Iqbal Memon.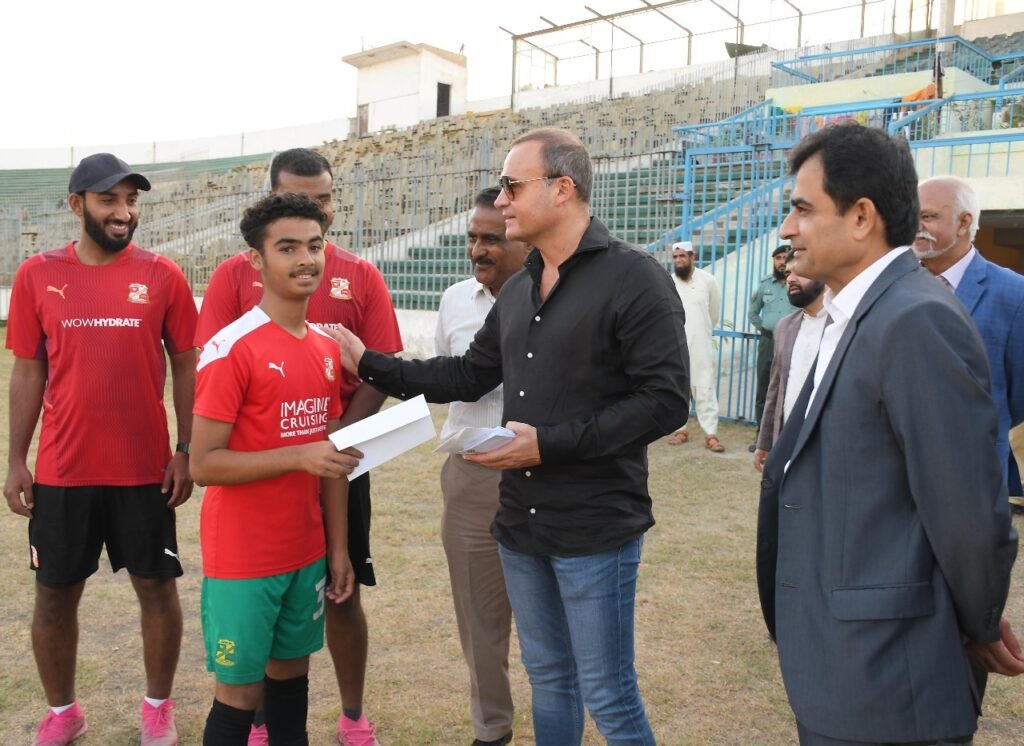 The Commissioner Mohammad Iqbal Memon said it is for the first time that talented football players of Karachi would get an opportunity to learn and demonstrate their skills abroad.
"One day we will definitely see these children of Karachi in action in international football competitions," he added.
The Process
Initially the coach Zubair Ghulam Rasool will travel to England to receive coaching training. Earlier, there were a series of meetings in the commissioner's office between the local and English clubs.
Under the MoU, training and living expenses during the players' two-year stay in England will be borne by Swindon Town FC.
the Training
Some players have also been selected to join Swindon Town FC. They have been selected after one year's training under English coach Alex Pike. Coach Zubair, too, has been working with Pike.
During the past year, the players of Karachi Football Club have attended English language classes in collaboration with the Pakistan American Cultural Centre to overcome any language barriers in receiving training in the UK.
"The local youth have talent to compete in world-level football competitions and now they will have skills and opportunities, too, to play football at the international level," said Zavier Austin. "But there is still a long way to go for them before becoming world-class players," he added.
While commenting on the coaching program, Martin Dawson, the Deputy Head of Mission at the British Deputy High Commission, said that Swindon Town FC's presence in Karachi is great. "It's good for the sport, good for Pakistan and good for UK-Pakistan relations," he said.
"Sports plays an important role in promoting inclusion by transcending boundaries and unlocking talent, which I have seen happening in Karachi. I hope British football clubs roll out similar training programs for female players in Pakistan soon," he added.