A student of high school stabbed to death his female teacher during class-time. The incident occurred in the seaside town of Saint-Jean-de-Luz in France.
According to police, a 16-year student stabbed to death his Spanish female teacher when she was teaching a class at the school.
Police have recovered a knife from the high-school student, the prosecutor said.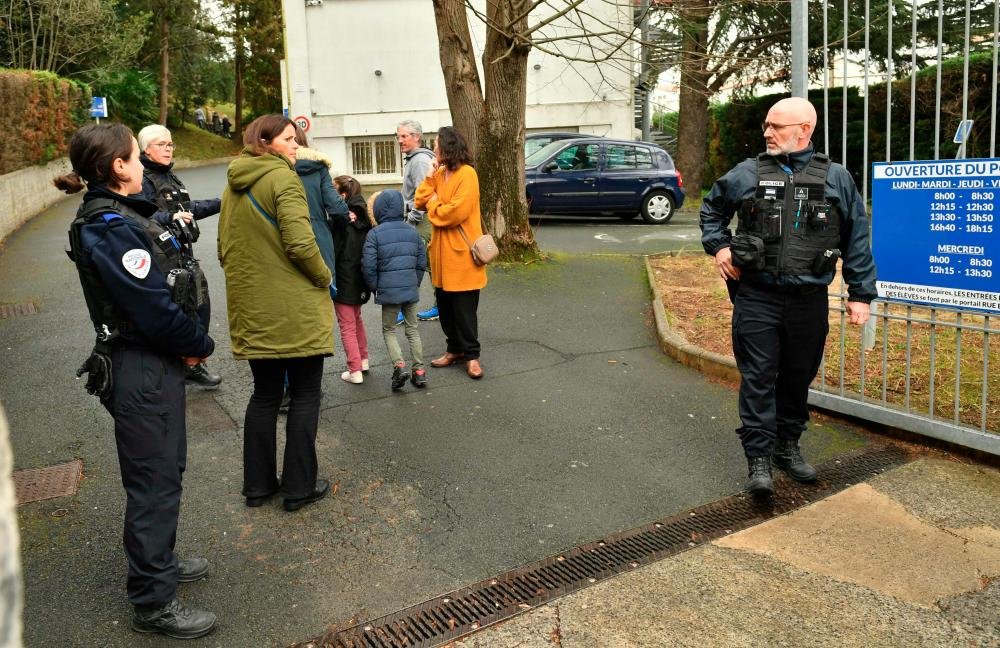 "I didn't see him get up but I saw him in front of the teacher," a fellow classmate Ines, 16, told media while giving an account of the tragic incident.
"He was very calm. He got closer to her and plunged a big knife into her chest without saying anything," she added.
The school teacher was rushed to the hospital, but Bayonne prosecutor Jerome Bourrier said that she died of her wounds.
Police have arrested the attacker and launched a murder probe against him, the prosecutor added.
The attacker was carrying a blade, 10-centimetre long and he acted in a "moment of madness."
A class-mate of the attacker said, "We're just in Spanish class together. But there had never been a problem between him and the teacher in class."
Meanwhile, the Saint-Thomas d'Aquin school is a private educational institution. It is located near the Catholic-based center of Saint-Jean-de-Luz.
Education Minister of France, Pap Ndiaye said he was "extremely upset" by the tragic murder of the teacher.
The incident has shocked the people in France and other countries in the world as well. This is not the first incident of killing of a teacher in the school. In the past many such incidents have been reported in Europe and America.