Shahmir Niazi, Correspondent TTI, speaks with Raza Afzal, co-founder of Truck It In to assess what the $13m funding means for his company in terms of opportunities and what are his expectations from the government.
There seems to be no end in sight for the booming startup industry of Pakistan with record investments pouring in from the U.S., Singapore, and the UAE. In 2021 alone, the country received over $350 million in funding for startups, greater than the amount raised in the past six years combined.
A major catalyst has been the explosion of the internet economy over the last decade. Just ask Truck It In, a Karachi-based startup that has raised $13 million in a seed funding round – by far the largest for a logistics startup in the Middle East, North Africa, and Pakistan.
Co-founder Truck It In, Raza Afzal, echoed these sentiments in an exclusive conversation with TTI. He believes Pakistani startups are attractive because they are addressing massive challenges that people and businesses have faced traditionally.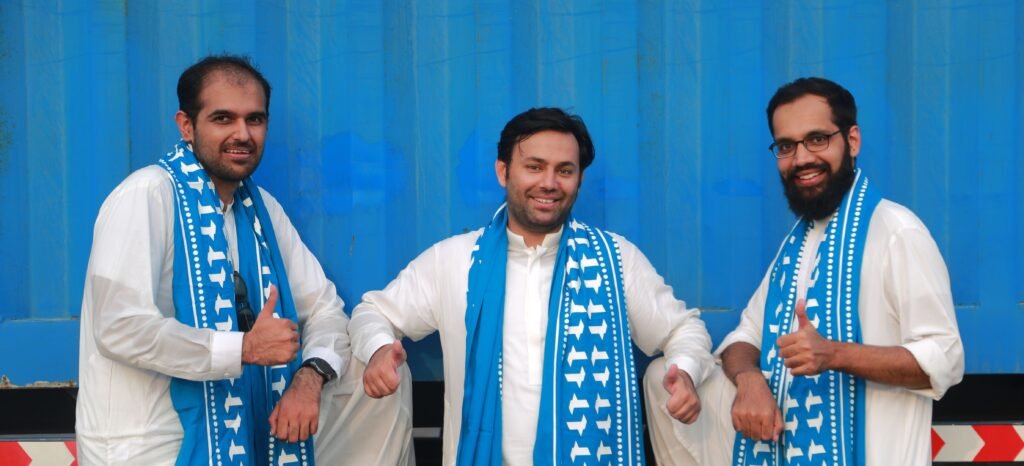 "This is enabling a digital ecosystem in one of the largest populations in the world that now boasts good internet coverage and mobile internet and smartphone penetration," Raza said. "The future looks bright!"
It shouldn't come as a surprise though; it is the 5th most populous country with 64 percent under 30, and yet still untapped.
While explaining why his startup in particular and Pakistani startups, in general, are attracting a large number of investors, he said: "The investment is a result of the massive opportunity available and confidence in the potential and performance of the team that we [Truck It In] have brought together to solve this challenge."
"The best talent locally is working to solve this challenge; Pakistanis from abroad are coming back to help us solve the problem and the market is embracing us with open arms. All of this is working to make this an attractive proposition," he added.
The logistics startup's seed round is jointly led by Fatima Gobi Ventures and Global Founders Capital. The other investors include Picus Capital, Millville, Wamda, Zayn Capital, i2i Ventures, ADB Ventures, Cianna Capital, Reflect Ventures, and K3 Ventures.
Owing to the dilapidated condition of rail transport marred by frequent accidents and long delays, Pakistan relies majorly on trucks for cargo. This provides Truck It In an immense opportunity to cash in and disrupt this sector with its technological innovation and creativity.
When asked by TTI, what compelled the co-founders to explore the freight sector, Raza Afzal said: "Our cofounder Sarmad [Farooq's] family has been in the trucking industry for the past 50 years. There hasn't been an upgrade in the working Methodology. The opportunity is huge at 25 billion dollars a year and the impact will be felt by more than 3m SMEs and 500k truckers."
"Our experience building marketplaces at Careem and Bykea gave us confidence in our abilities to execute and solve this massive opportunity," he added.
Presently, Truckers are made to wait for days and even weeks before they receive an order, and when they finally get one, they are often poorly paid. The startup aims to bridge the gap between the truckers and shippers by acting as an intermediary, in turn making the sector more efficient. Fewer costs for the shippers and more wages for truckers.
Mr. Raza believes the opportunities in this sector are manifold. "The connectivity for shippers with truckers is only starting; digitization will unlock multiple benefits for both and we are excited to be at the forefront of this creating value for Pakistani businesses and truckers," he said.
Pakistan's road freight industry is marred by excessive fragmentation. Most of the operators are running small businesses with very few trucks and drivers. This creates room for middlemen for exploitation.
Truck It In aims to eliminate this by directly connecting shippers with truckers through its mobile phone application, resulting in better returns for both sides. What's in it for the platform? The company will earn a commission each time its service is used – the exact amount of which would be determined on a case-to-case basis.
When TTI inquired Raza about his expectations from the government, he replied: "We need the government to create an enabling environment which makes it easier for startups to operate and scale."
While explaining what he meant by that, Raza said the government should create "simpler and reduced taxation regimes for startups who are bringing in precious Foreign Direct Investment (FDI) and helping advance traditional businesses and segments of the economy."
Before launching Truck It In, the three founders, Raza Afzal, Sarmad Farooq, and Haider Navid worked together at Dubai-based ride-hailing company Careem Inc. It is now going on a hiring spree to double its workforce to more than 400 employees.