On Friday, the Election Commission of Pakistan (ECP) suggested dates for the Punjab election as instructed by the Supreme Court (SC).
The ECP has recommended that the provincial assembly polls in Punjab take place between April 30 and May 7, and conveyed this recommendation to President Arif Alvi via letter.
The electoral body made the decision today while Chief Election Commissioner (CEC) Sikandar Sultan Raja presided over the meeting.
ECP Press Release:
"The Election Commission has sent a letter to the president in light of the decision of the Supreme Court of Pakistan, in which the dates for holding the elections in Punjab have been suggested between April 30 and May 7, 2023."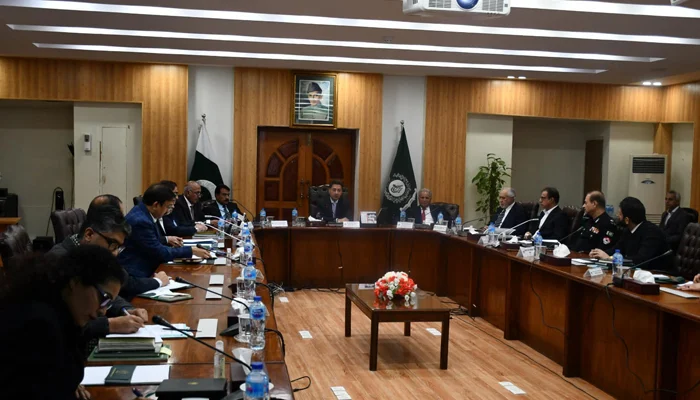 In a press release, the ECP stated that it is ready to fulfill its constitutional and legal obligation once the president selects the date for the elections.
The release also mentioned that the ECP has written a letter to the governor of Khyber Pakhtunkhwa to inquire about the date for polls in the province.
The ECP can suggest a date for the elections of the Punjab and KP assemblies that deviates from the 90-day deadline mandated by the Supreme Court by the "barest minimum" if there are practical difficulties.
President Alvi and the KP governor will collaborate with the ECP to decide on dates for the Punjab and KP assemblies, respectively.
The Punjab and KP assemblies must hold elections within 90 days after the date of their dissolution, according to the law.
April 14 and April 17 were the deadlines for holding general elections in the Punjab and KP assemblies, respectively.
However, instead of setting election dates after receiving the proposal from the ECP, the two governors advised the commission to consult with stakeholders.
The chief secretaries and inspectors-general of the two provinces cited the shortage of police force and terrorism threats during meetings with the ECP and used them as justifications for the postponement of elections.
The finance division stated its inability to provide funds, and the interior ministry informed the ECP that the army and civil armed forces would not be available.