ISLAMABAD: The Election Commission of Pakistan today said that President Arif Alvi cannot announce date of elections for provincial assemblies which did not complete their terms.
The ECP, therefore, has rejected the President's decision of announcing elections of Punjab and KP assemblies on April 9.
Surprisingly, the commission has termed the decision of President Alvi an unconstitutional act.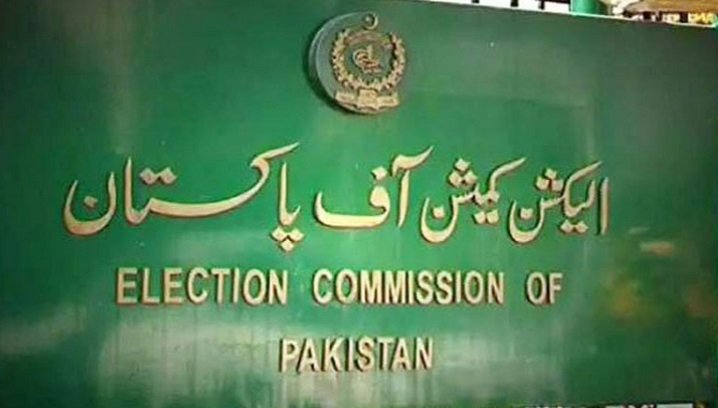 The commission made it clear that the constitution allows the president to
announce the election schedule only for an assembly that has completed its
tenure.
As the Punjab and KP assemblies were dissolved without completing their
terms, the Constitution does not allow the president to unilaterally announce
the date of the elections for the Punjab and KP Assembly.
Further, the ECP said that the President of Pakistan cannot announce any
election schedule without consulting the electoral body.
President of Pakistan Dr. Arif Alvi announced the elections for Punjab and
KP assemblies on April 9.
Dr Alvi announced the date on Monday afternoon following the Election
Commission of Pakistan's (ECP) decision not to consult the President of
Pakistan over the election date.
President summoned the ECP officials on Monday (Feb 20), but the ECP
officials refused to discuss the issue with Dr Alvi saying the matter was sub
judice.
A day earlier the Election Commission of Pakistan refused to hold a
discussion with President Arif Alvi on fixing elections in Punjab and Khyber
Pakhtunkhwa.
The ECP has informed the President
of Pakistan that the matter was sub judice and Commission cannot
discuss it with him.
President Alvi summoned the Chief Election Commissioner for an urgent
meeting on Monday (today) to hold a consultation on the date of the poll for
both the provincial assemblies' elections.
President Alvi also lambasted the ECP
and CEC for not responding to his letter about the elections' date for
Punjab and KP assemblies.
Importantly, the ECP has raised objection to the choice of words, the
President of Pakistan used in his letter written to the Commission.
The Secretary of ECP further informed the office of the president that the
commission had approached the governors of both provinces for deciding a date
for holding the polls.
In the prevailing circumstances, the ECP cannot hold a discussion on a sub
judice matter, ECP added.