The Capital Development Authority (CDA) Sealed Centaurus mall in an overnight raid and found that the Centaurus Mall in Islamabad had been in violation of the building regulations.
The Centaurus Mall was raided by CDA officials and local police, who then suspended the administrative and security staff before sealing the building.
The spokesperson claimed that the administration had also set up offices in the parking lot and basement. However, despite numerous notices being sent to the mall administration, the encroachments persisted.
The mall has been sealed, according to the CDA, due to "illegal use."
Earlier in October, a fire started on the third floor of the Centaurus Mall in Islamabad. Since then, the fire quickly spread to the other floors of the building, including the residential flats on the upper half.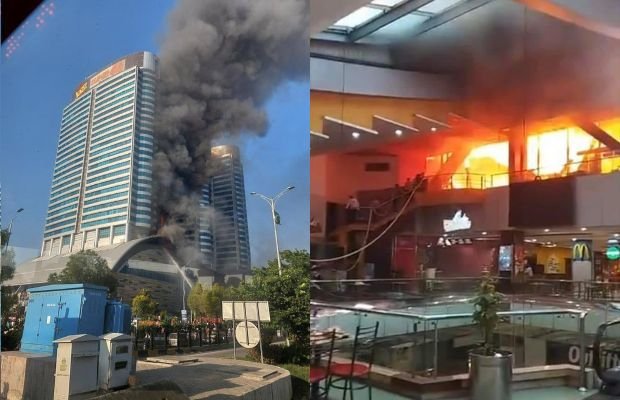 There were no casualties and the fire brigade hastened to the scene to put out the fire.
The fire started at the Monal Downtown restaurant and then spread to the entire food court.
The building was currently being evacuated, and many people have already left because of falling glass from the ceilings and other stuff as a result of the heat.