According to a person familiar with the situation, approximately 10,000 employees in corporate and technology positions will be dismissed by Amazon.com Inc (AMZN.O) starting this week. This is going to be the company's largest layoff to date.
These layoffs would affect about 3% of Amazon's corporate staff. As Amazon's businesses evaluate their priorities, the precise number might change, the source told Reuters.
According to the source, the online retailer intends to eliminate positions in its devices division, which creates "Alexa" voice-controlled gadgets and home security cameras, as well as in its human resources and retail divisions. Unknown was when Amazon would inform the staff.
The source blamed Amazon's and other companies' uncertain macroeconomic environment for the reduction.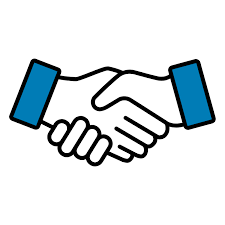 Following years of fast hiring, the technology industry has experienced a wave of layoffs and is now wary of a recession.
Layoffs would follow the hiring spree. Amazon doubled its workforce from the first quarter of 2020 to 1.62 million employees two years later as a result of the coronavirus pandemic's boom in business and cooped-up people's fervent turn to online shopping.
However, due to the weakening economy, Amazon announced a hiring freeze two weeks ago, and its workforce has already shrunk from the start of the year.
Just last week, Facebook's parent company Meta Platforms Inc (META.O) announced it would reduce costs by 13% by eliminating more than 11,000 jobs.
The typically prosperous holiday season is expected to see a slowdown in sales growth, according to Seattle-based Amazon.
In a conference call with reporters last month, Chief Financial Officer Brian Olsavsky stated that the company was continuing to struggle with high inflation and energy costs and that it was beginning to see signs of tighter household budgets for shopping.
Since then, it has declared that it will temporarily halt all corporate hiring.