ISLAMABAD (TTI News) – Torrential monsoon rains in Islamabad and Rawalpindi have inundated the streets and main roads, creating immense difficulties for the residents.
According to details, the contingents of Pakistan Army have arrived at the rain-hit areas after the authorities issued alert.122 millimeter rain has been recorded in different parts of the twin cities while the water level has also risen in Nullah Lai.
These footage are in E-11 sector, which actually received water flow from D-12 sector and it is also located near Margala mountains, so it is just first sector after hills and water catchment areas.
This is first time in Islamabad that rain has played such a havoc with the residential areas.
These are mostly twitter posts of the citizens of Islamabad which are showing such a dangerous situation.
E-11 sector which is not very old sector but its resident are enjoying a peaceful life for last one and half decade and has now facing a full of water flow situation of rains. If proper environment steps are not taken by the CDA or Islamabad administration then the life could face more problems in future.
Islamabad administration and Rangers are active since morning but the damage has largely been done.
The impact of cloud burst was so huge that nothing stand in front of the flowing rain water.
It is said to be the Meanwhile, heavy rains have also lashed Gujranwala and Sialkot. 
As per Pakistan Meteorological Department (PMD), rain wind/thundershower (with Isolated heavy fall) is expected in Kashmir, Islamabad, Punjab and Khyber Pakhtunkhwa.

Hot and humid weather is likely to prevail over other parts of the country.
---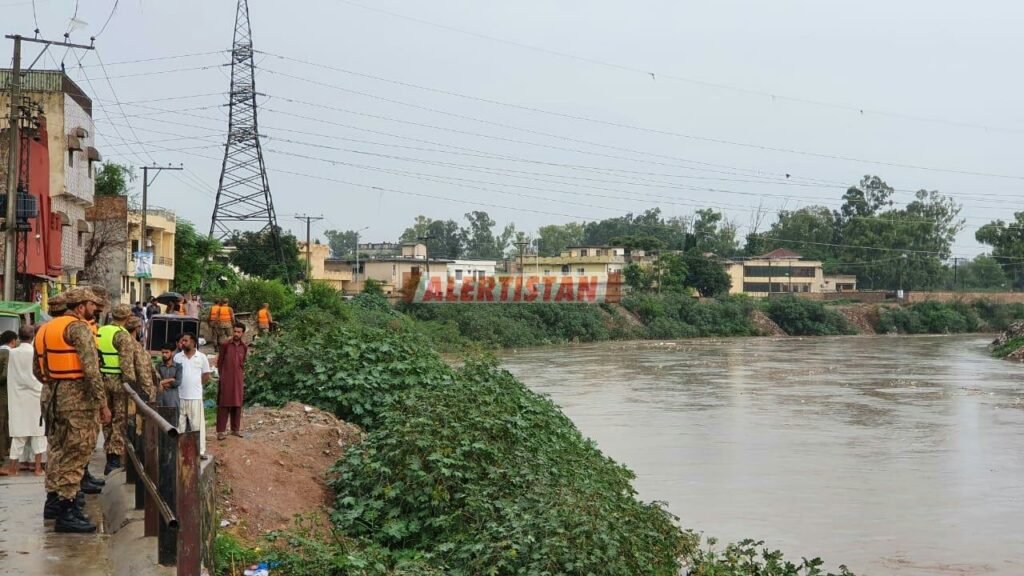 Rainfall (mm)
---
Khyber Pakhtunkhwa: Balakot 75, Takht Bai 20, Malam Jabba 05, Punjab: Islamabad (Golra 47, Bokra, Zero Point 20, Airport 16, Saidpur 02), Sialkot (City 44, Airport 10), Narowal 34, Rawalpindi (Chaklala 20, Shamsabad 05), Jhelum 05, Murree 04, Gujranwala 02, Kashmir: Muzaffarabad (City 07, Airport 03), Kotli 06, Garhi Dupatta 02 and Rawalakot 01.