Russia launches supersonic missiles at a mock target in sea of japan
Russia has launched its supersonic anti-ship missiles at mock target in the Sea of Japan.
Russian Defence Ministry said, the Russian Navy test fired supersonic anti-ship missiles at a mock target in the Sea of Japan.
Two ships launched a missile attack on a simulated enemy warship 100km (62 miles) away, ministry said.
Two Moskit supersonic cruise missiles successfully hit their target, the ministry added.
The Russian supersonic missiles are capable of delivering the conventional and nuclear warhead.
The P-270 Moskit missile, with the NATO reporting name SS-N-22 Sunburn, is a medium-range supersonic cruise missile. It is capable of destroying a ship within a range of up to 120km (75 miles).
A day earlier, Russian President Vladimir Putin's decision to deploy nuclear weapons in Belarus shocked western countries.
Putin announced his decision to station nuclear weapons in Belarus. In other words, it is a direct warning to the European countries supporting Ukraine against Russia.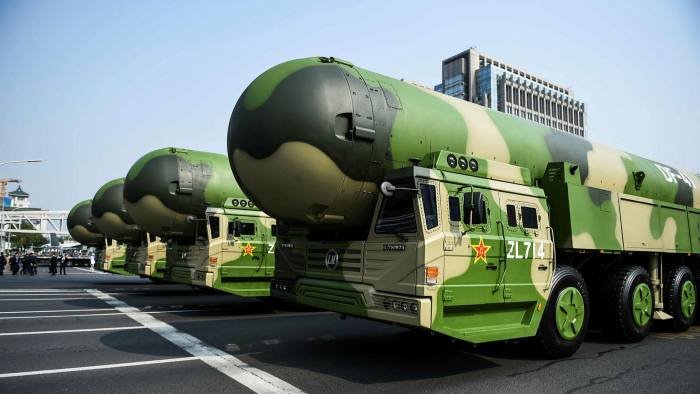 Putin said, "The move became essential after Britain's decision to provide Ukraine with armor-piercing rounds having depleted uranium.
Putin claimed that the ammunition posed an additional danger to both _ Russian troops and civilians in Ukraine.
Tactical nuclear weapons are intended for use on the battlefield, longer-range strategic nuclear weapons.
Russia plans to maintain control over the ones it plans to Belarus. Russian President said the construction of storage facilities for nukes will be accomplished by July 1.
He, nevertheless, didn't say how many nuclear weapons Russia would deploy in Belarus.
The US government believes Russia has 2,000 nuclear weapons. The weapons include bombs that can be carried by tactical aircraft, warheads for short-range missiles, and artillery rounds.
Putin pointed out that by stationing its nuclear weapons in Belarus, Moscow was following the lead of the United States. He said that the United States has stationed its nuclear weapons in Belgium, Germany, Greece, Italy, the Netherlands, and Turkiye.
"We are doing what they have been doing for decades, preparing the launch platforms, and training their crews," Putin said.