Red balloons mark youth killed in devastating Turkey quake
Dozens of red balloons are the final tribute to children killed by an earthquake in Turkey's quake-hit south, according to Ogun Sever Okur.
The balloons contrast starkly with the dusty rubble and twisted metal of the destroyed building, where three young children lost their lives.
Okur, a photographer and rose grower, volunteered as a rescuer after the earthquake in his hometown of Adana before heading to Antakya.
He said:
"I started here and then moved on to the building behind. This area struck me. I couldn't sleep for several nights because we couldn't rescue the children from here."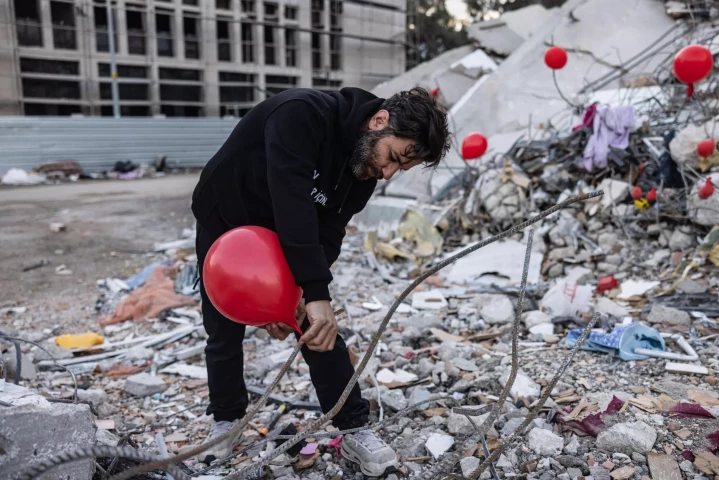 After eight days:
Okur began placing balloons on the ruins of the deserted city of Antakya.
Antakya which had a population of 400,000, was disturbed only by the sound of diggers and lorries clearing rubble.
Although the number of child casualties has not been confirmed by Turkish officials, over 42,000 people died in the earthquake.
Despite the emergency response being criticised:
Okur, a father of two, stated:
He did not have any political motive behind his actions and they held sentimental significance.
Through his association, he has provided support to underprivileged children since 2020, including toys, food, and prosthetic limbs or operations in some cases.
Okur said that the red balloons, which he attached to five or six buildings, were
"the last toy (he could) offer" to the young victims.
Red balloons typically symbolize joy and love, but in Antakya after the earthquake, Okur said they made people cry for the first time.