DOHA: To lend a supporting hand for earthquake-affected people, Qatar donated 10,000 mobile homes to Turkiye and Syria.
According to the Qatar Development Fund, 350 mobile homes had already been dispatched to Turkiye
and Syria and more were being shipped for the quake-hit people in both
countries.
More than 40,000 people have died in the devastating earthquake in Turkiye
and Syria while thousands have been displaced.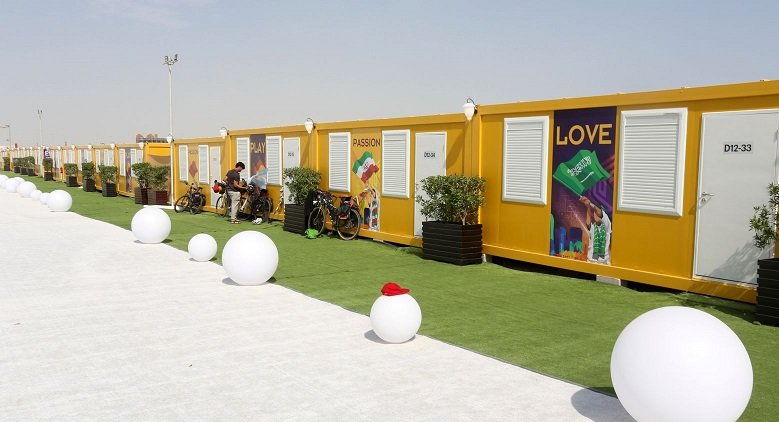 Earlier, Qatar's government used these mobile cabins and caravans to provide accommodation to 1.4 million visitors to the 2022 World Cup.
In the wake of the deadliest earthquake, Qatar has donated thousands of mobile homes to Turkiye and Syria.
Meanwhile, Prime Minister Shehbaz Sharif, today left for Turkiye on a two-day official visit to express solidarity and support for Turkish people who experienced the deadliest earthquake last week.
According to the Foreign Office, the Premier will meet Turkish President Recep Tayyip Erdogan to "convey heartfelt condolences on behalf of the entire Pakistani nation over the loss of precious lives and the widespread damage caused by the earthquake".
PM Shehbaz will visit earthquake-hit areas in Turkiye and also hold interactions with the Pakistani search and rescue teams who are helping needy Turkish people.
The FO said the Prime Minister would "reiterate Pakistan's firm commitment to stand by the Turkish people during these difficult times".
The FO asserted: "Pakistan and Türkiye enjoy deep fraternal ties. Our two countries have resolutely stood by each other during every trial and tribulation."
The premier announced his visit in a tweet today as well, saying: "True to the spirit of one nation living in two states, we consider their loss as ours."
More than 35,000 people died in Turkiye in the recent catastrophic earthquake.
Pakistan's government had already sent medical and rescue teams to Turkiye who were providing relief to the affected people.