On Tuesday, nine survivors were pulled from the rubble in Turkiye, more than a week after a major quake, as aid operations moved to support the people who were now suffering extreme cold without sufficient shelter or food.
More than 41,000 people have died as a result of the catastrophe, which has wreaked havoc on both Turkey and Syria. 
Many survivors have been homeless as a result of the severely cold winter weather.
On Tuesday:
Two brothers, aged 17 and 21, were rescued from an apartment building in the Kahramanmaras area.

Another Syrian couple, a man and a young lady wearing a leopard-print hijab were rescued from the rubble in Antakya after spending more than 200 hours there.
One rescuer thought that more survivors could yet be located.
However,
According to UN officials:
The time for rescue is coming to an end and the focus is shifting to shelter food and education."
Many people are in difficulty. Hassan Saimoua, a refugee living with his family in Gaziantep, a city in southeast Turkey, stated:
"People are suffering a lot. We applied to receive a tent, aid, or something, but up to now we didn't receive anything."
7.8-magnitude earthquake
A powerful 7.8-magnitude earthquake hit Turkey and Syria.
Hundreds of buildings collapsed, and more than a hundred people died.
Even the death toll appeared to be increasing. Besides, vibrations were also felt from the island of Cyprus.
The initial death toll in Turkey was reported at 53, although it threatened to rise significantly higher.
Because it occurred while the majority of people were still asleep at home.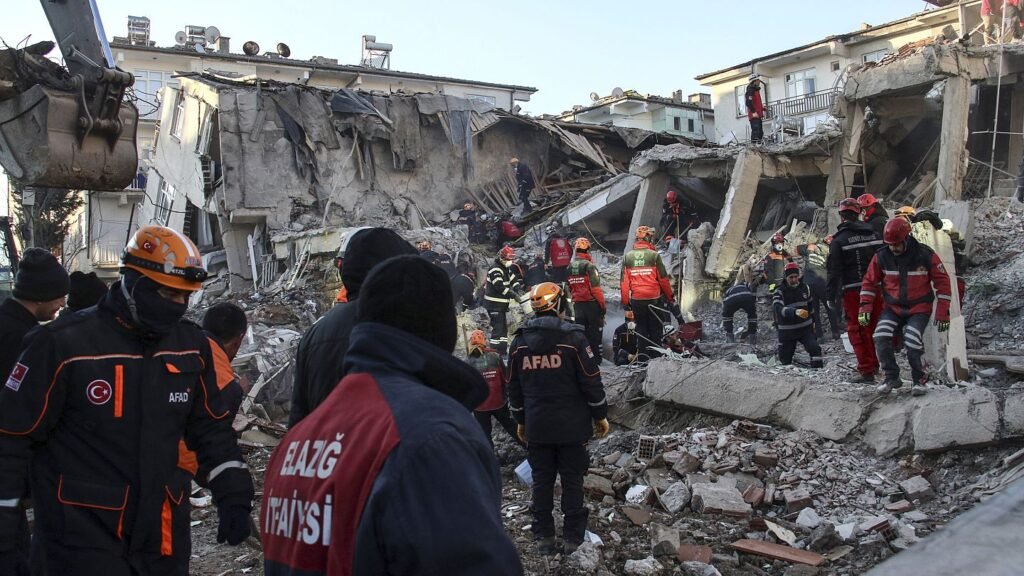 Pakistan Sends Rescue Teams, Relief Goods To Turkey As Quake Death Toll Surges To 3,700+
Pakistan has sent rescue teams and relief goods to Turkiye to help Turkish people in this critical time as the death toll in Turkiye and Syria increased to 3,700.
Soon after the order of Prime Minister Shehbaz Sharif, a C-130 aircraft carrying the army's search and rescue team was also part of the flight departed from Rawalpindi's Chaklala airbase and will directly fly to the quake-affected areas.
Read More: 7.8-Magnitude Quake Collapses Buildings In Central Turkey