Nepal observed a day of mourning on Monday for the victims of the country's deadliest aviation disaster in three decades, with 67 confirmed fatalities from the plane crash.
According to police, the Yeti Airlines ATR 72 crashed into a cliff as it approached the central city of Pokhara on Sunday, breaking apart and catching fire with 72 people on board.
Soldiers used ropes and stretchers to retrieve bodies from the 300-metre-deep ravine late at night.
"We have so far sent 63 bodies to the hospital," Police said.
Police further added:
"Due to fog, the search has been paused. We will continue the search after one or two hours when the weather clears."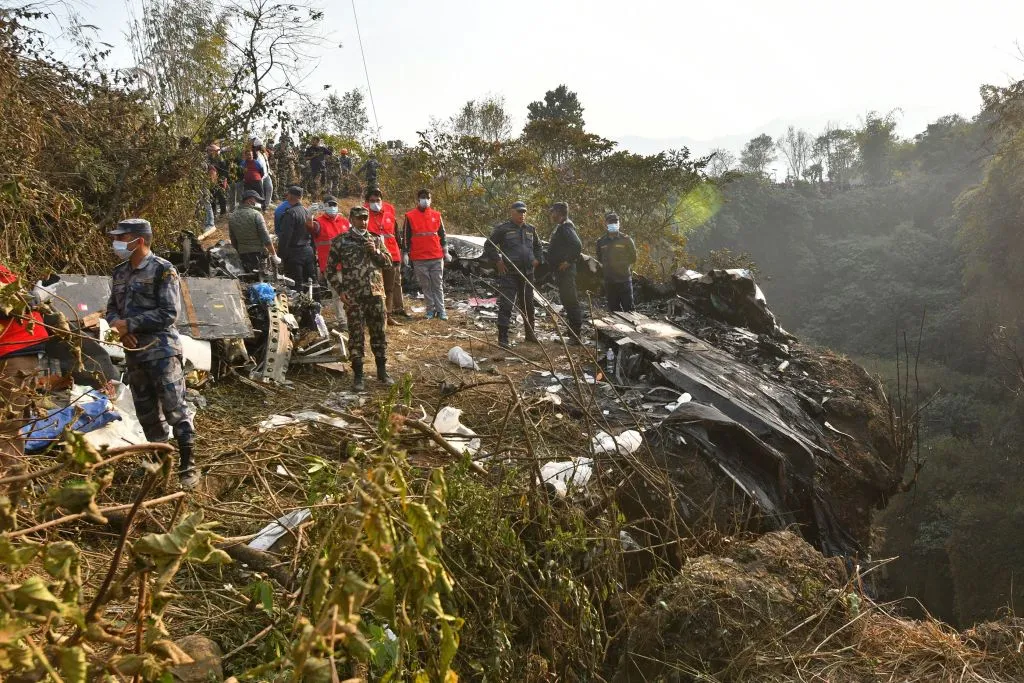 According to officials, rescue efforts for the four people still missing in Nepal's deadliest plane crash in 30 years resumed on Monday.
Rescuers have discovered 68 bodies of the 72 passengers and crew members aboard the Yeti Airlines ATR 72 jet that crashed in the tourist destination of Pokhara on Sunday in clear weather.
On a scheduled flight from Kathmandu to Pokhara, the picturesque Annapurna mountain range, the plane was carrying 57 Nepalis, five Indians, four Russians, two South Koreans, and one each from Argentina, Ireland, Australia, and France.
Ajay K.C., a Pokhara police official, reported that the search and rescue effort, which had been halted due to darkness on Sunday, had been resumed.
Rescuers were looking for the black boxes, which included the flight data recorder and cockpit voice recorder, as well as survivors, according to Jagannath Niroula, a spokesman for Nepal's civil aviation authority.