Italy declares state of emergency after landslide:
Italy declares state of emergency after landslide
The Italian government distributed the first of two million dollars in relief funds, Following a deadly landslide in the country's south, where rescuers are still looking for a dozen missing people,
Following the deadly landslide on the southern island of Ischia, which left at least two people dead and numerous others missing, Italian authorities declared a state of emergency.
On Sunday, Nello Musumeci, the minister for civil protection, said that
the first tranche of $2 million in emergency relief funds was released following an emergency cabinet meeting that declared the state of emergency.
Following the recovery of a 31-year-old woman's body from the island the day before, the prefect of Naples confirmed that the tragedy's death toll had increased to two.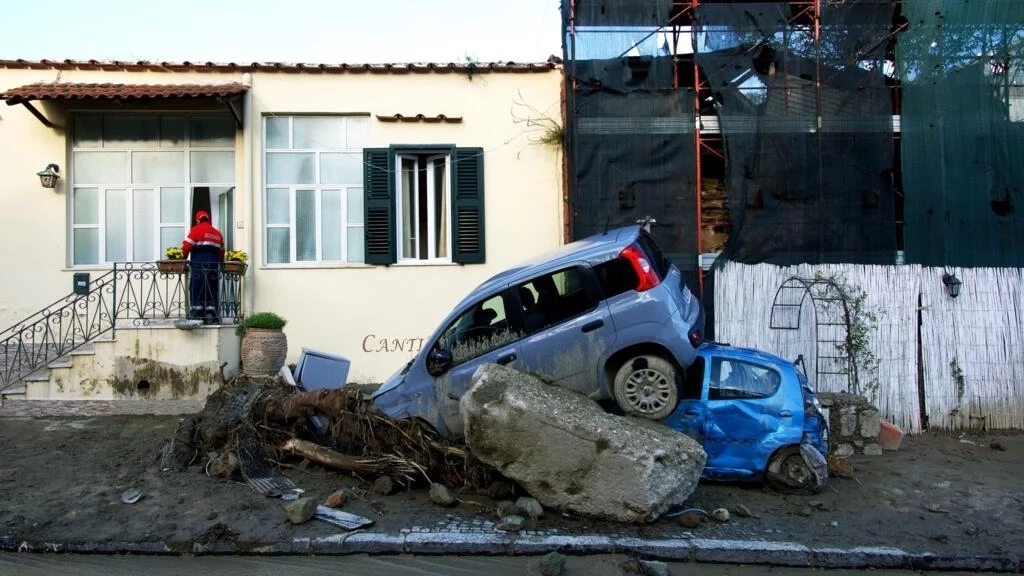 Early on Saturday morning, a wave of mud and debris struck the small town of Casamicciola Terme, engulfing at least one house and sweeping cars into the water, according to local media and emergency services.
While hundreds of volunteers and others covered up to their knees in the mud are sweeping the town's streets, more than 200 rescuers are still looking for a dozen people who have gone missing.
Lack of maintenance
States of emergency following earthquakes, volcanic eruptions, or severe weather are nothing new for the peninsula off Naples.
In 2017, an earthquake that struck the lush island of Ischia, close to Capri, and its 8,000 winter residents' spa resort of Casamicciola Terme resulted in two fatalities.
At the end of the 19th century, a much stronger earthquake completely destroyed it.
Because nature is nature, there was an earthquake, but a little bit of prevention could have saved lives, Salvatore Lorini, 45, said that Saturday's landslide was caused by a lack of maintenance and prevention.
"The mountain came down, and there was the devastation of shops, cars, and hotels and that was already happening nine years ago. Now I am cleaning my mother-in-law's shop," Lorini stated.