Isra University hosts a session on Healthcare _ the Basic Right of Every Citizen
HYDERABAD/ISLAMABAD: Isra University hosted an insightful session on "HealthCare – The Basic Human Right of Every Citizen" at the Isra University Auditorium.
Isra University organized the session in collaboration with Sindh HealthCare Commission (SHCC). This important session was held on Feb 28 in Hyderabad.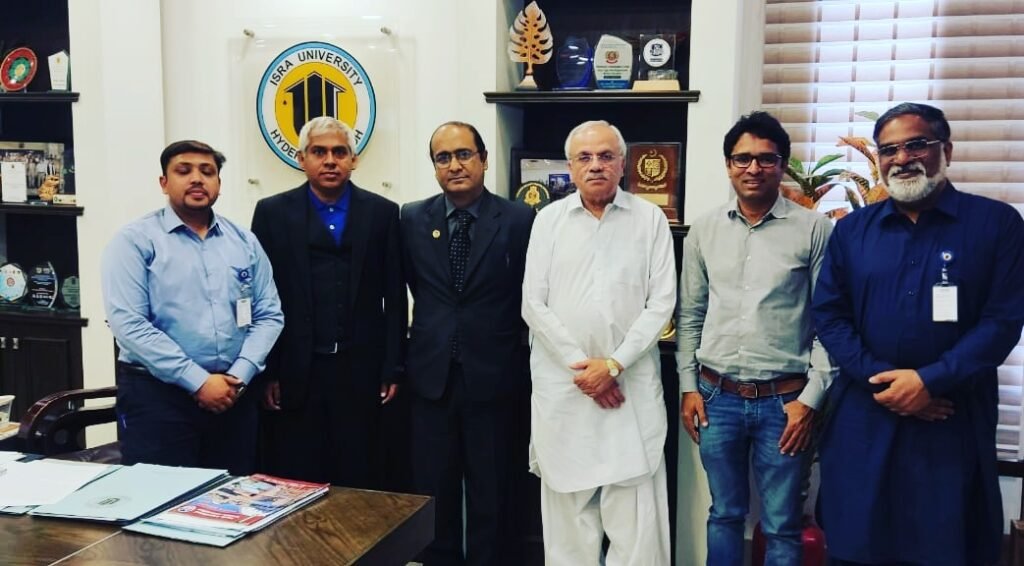 The session kicked off with a warm welcome Address by Vice Chancellor, Prof. Dr. Nazir Ashraf Leghari. A Souvenir distribution ceremony, where the distinguished guest speaker, Mr. Syed Zeeshan Ali Shah, Director Anti-Quackery, Sindh Health Care Commission, was honored with traditional souvenirs and shields.
Prof. Dr. Abdul Sattar Memon, Chief Executive Director (Academics), and Prof. Dr. Asif Ali Burney, Associate Dean (Clinical Sciences) also graced their presence on this occasion along with Vice-Chancellor.
Mr. Syed Zeeshan Ali Shah's talk on the importance of healthcare as a basic human right for all citizens was both inspiring and thought-provoking.
A heartfelt Vote of thanks was delivered by Prof. Dr. Asif Ali Burney, and the session ended on a high note with a group photograph featuring the SHCC delegation* and Isra University dignitaries. Thanks to the entire team of ORIC for organizing such an informative, valuable, and fruitful event.