Do you vape Guys? You shouldn't, though. A recent study found that vaping may be more harmful to you than smoking. Flavorings in e-cigarettes have been found to irritate the lungs, according to Greek researchers.
Both smoking and vaping have risks and adverse side effects. E-cigarettes are not a safe alternative to smoking, according to science, even though scientists are still unsure of their long-term health effects.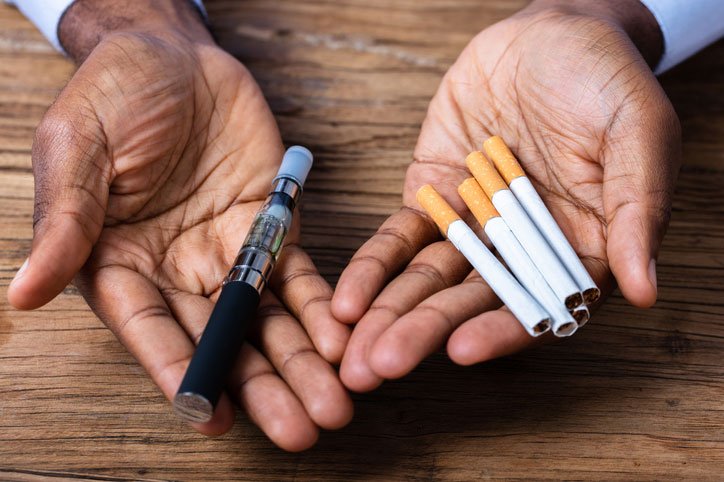 Vaping entails inhaling an aerosol through an e-cigarette or another device that contains several chemicals, including nicotine and flavouring. Teenagers are becoming more and more accustomed to vaping.
Many people think vaping is safer than smoking, but this isn't always true, according to the American Heart Association (AHA)Trusted Source. Vaping may be dangerous, according to growing evidence.
Both smoking and vaping are harmful to people's health. The evidence that is currently available suggests that smoking is more dangerous than vaping. This does not imply that vaping is secure, though.
SIDE EFFECTS OF SMOKING
reduces sperm count
increases the risk of pregnancy loss or congenital disabilities
increases the risk of cataracts
impairs immune system function
increases general inflammation
can cause cancer in nearly any part of the body, including the lungs, kidneys, and stomach
triggers asthma attacks
causes blockages in the veins and arteries
increases the risk of a stroke
SIDE EFFECTS OF VAPING
damage the lungs
release free radicals, which promote cancer development, into the body
weaken the immune system
delay brain development in fetuses, children, and teenagers