ISLAMABAD: Islamabad police have summoned chief of Awami Muslim League and an ally of PTI Sheikh Rasheed Ahmed today evening.
The police have served a notice to Sheikh Rasheed and also shared on the social media that they have summoned AML leader and former interior minister.
Islamabad police said that Sheikh Rashid was not cooperating with them regarding his allegations against PPP co-chairperson Asif Zardari. In allegations, Sheikh Rasheed claimed that Zardari has prepared plan for the assassination of Imran Khan through terrorists.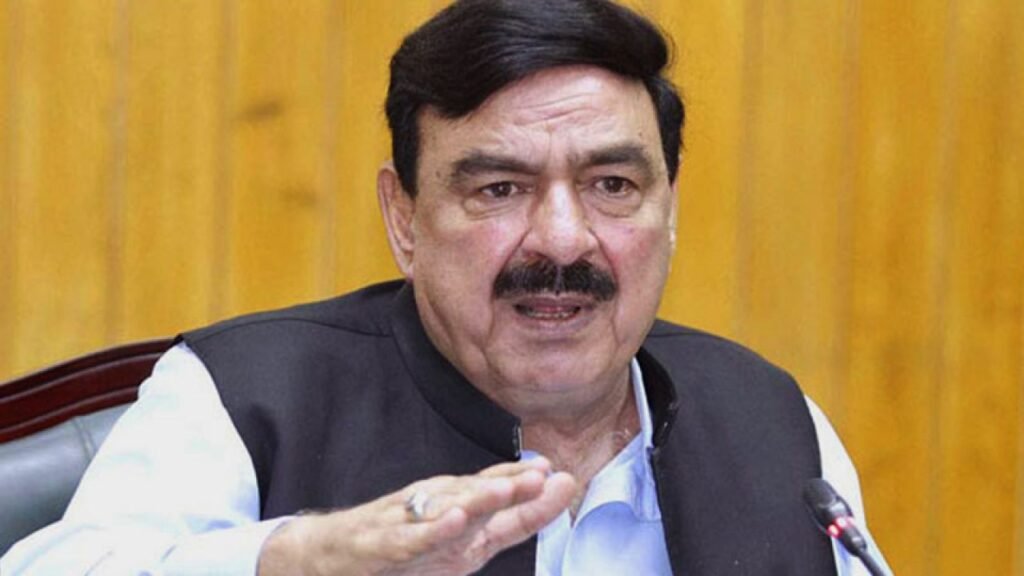 Therefore, Islamabad police have given a last chance to AWL leader to appear before the investigators in this case.
Islamabad police have claimed that Sheikh Rashid has shifted the blame of his statement on Imran Khan saying he has followed IK's statement.
According to latest reports, Sheikh Rasheed has taken a U-turn on his statement, saying he just followed the statement of PTI chairman Imran Khan. AWM leader has submitted a written reply to Islamabad police in this case, claiming he does not have any evidence except that Imran Khan claimed it.
Meanwhile, PPP co-chairman Asif Zardari has sent 10 billion rupees in a legal notice to Imran Khan for accusing him (AZ) to plan the murder of Khan.
Last week PTI chairman and former PM Khan accused Asif Zardari of planning and financing his assassination through terrorists.
Through his lawyer, Asif Zardari has sought an unconditional apology from Khan within 14 days, failure will lead to legal proceedings against him including civil as well as criminal cases, in the competent courts of law in Pakistan and England.
Naek and Associates stated in the legal notice, "Imran Khan publicly accused Zardari of false, fabricated and scandalous remarks/statements as well as leveled baseless allegations of serious nature that he had paid his corruption money to a terrorist organization being supported by powerful state agency facilitators to launch another fatal attack on him."
The accusations are "malicious and defamatory in nature" to defame Zardari nationally as well as internationally, according to notice.
"Through your defamatory, scandalous remarks, you have tried to create a link between our client and terrorist organizations, disregarding the fact that our client and his party remained the victim of terrorism."
Further, the legal notice stated that the terrorists have already assassinated former prime minister Shaheed Mohtarma Benazir Bhutto.
"Furthermore in your statement, you have stated that our client is hatching a fresh plan to allegedly assassinate you despite the fact that our client has languished in prison for almost eight years in false and concocted cases," the notice added.
Zardari, according to the notice, sought an unconditional apology from Khan "on television, print, and social media, within 14 (fourteen) days from the receipt of this notice."