DJ Khaled and Mike Tyson visited Mecca to perform Umrah.
Famous DJ and music producer DJ Khaled uploaded a video to Instagram showing him with former professional American boxer Mike Tyson in Makkah, Saudi Arabia.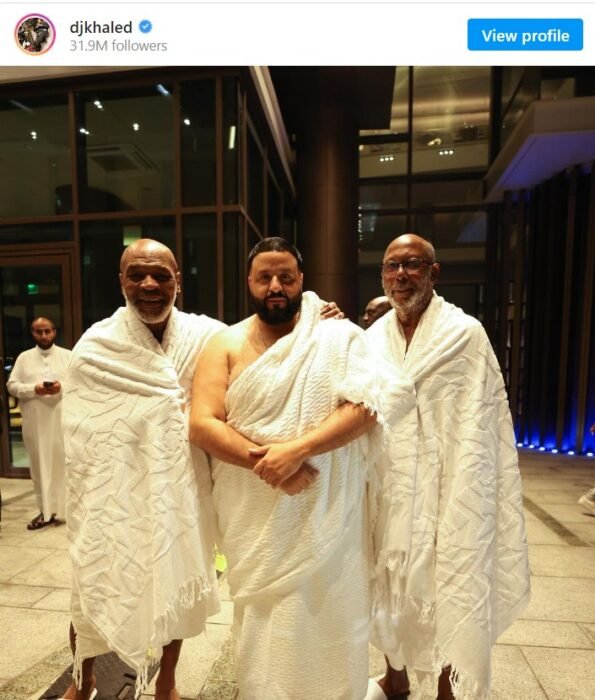 "The second I walked into [Makkah] tears came down my eyes. Tears of joy my whole life I wanted to go to [Makkah] to pray and to give my gratitude to Allah," Khaled captioned his Instagram post.
In the video, Khalid and Tyson can be seen performing Umrah and offering prayers in front of the Holy Kaaba. The former heavyweight champion reportedly changed his religion to Islam While serving time in jail in 1992.
At the end of the video, the record producer can be seen thanking his friend Tyson for "this beautiful experience."